REF 2021: Architecture, Built Environment and Planning Research
12 May 2022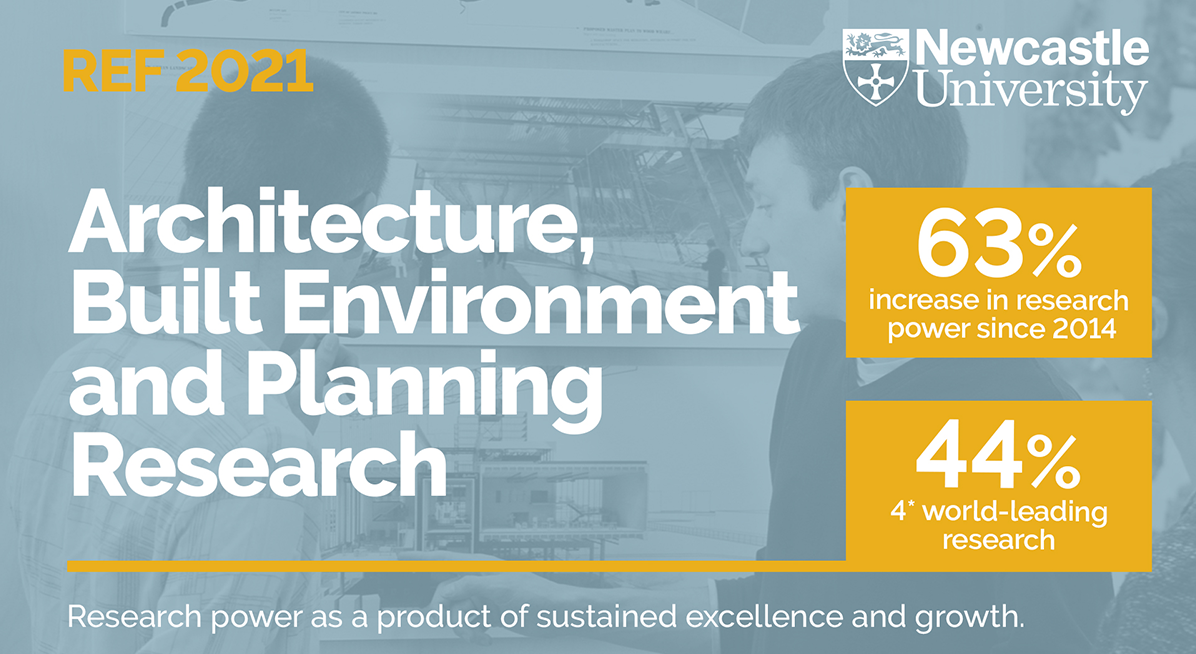 Rapid urbanisation is placing huge demands on infrastructures, the climate and environment, the social fabric of cities and rural areas, revealing the interdependency and complexity of our world. This calls for a coalition of disciplines that can engage with and manage the built environment, reaching across creative practice, the humanities, social sciences and applied sciences to achieve world leading research, creativity and impact.
The School of Architecture, Planning and Landscape and the Centre for Rural Economy are delighted to see that our submission to Unit of Assessment 13 has been recognised for its sustained and collective excellence and growth, with a 63% increase in research power since 2014; and for its world leading research (44%).
Dr. Paola Gazzola, Head of the School of Architecture, Planning and Landscape commented, "This is a tremendous effort that reflects our collective efforts, the breadth of our submission and the contributions of all involved. Thank you to our Unit of Assessment coordinators, to our academic, professional and technical services colleagues for undertaking and supporting our many research endeavours and projects, to our partners and to the communities who have engaged with our research. We look forward to sharing our world leading research with our students, and to enhancing our students' experiences through our approach to research-based education".