Niki Black wins best photo in NU Sustainability Festival
15 March 2023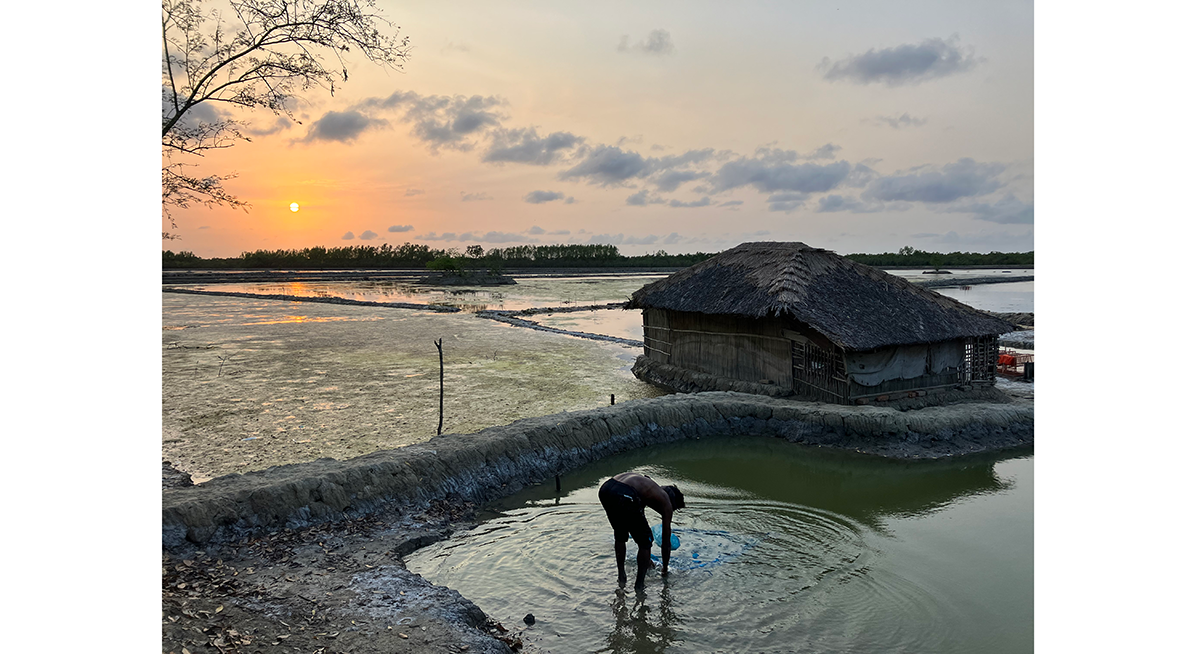 A Sustainable Future? The Sundarbans delta, Bangladesh (May 2022) taken by Dr Niki Black.
A photo competition was organised as part of the sustainabilty week and festival held by Newcastle University 6 - 10 March 2023. The competition was open to all staff and students to participate in, inviting photos to be submitted that represented one of the 17 Sustainable Development Goals. This theme has been chosen as the photo competition coincides with Sustainable Development Goals Action and Awareness Week.
Niki Black submitted her photo along with the below caption and won for Best Photo.
The Sundarbans delta stretches across the border of India and Bangladesh, home to many communities dependent on the wetlands of the mangrove forest for their livelihood and survival. Access to fresh water for drinking, sanitation and for traditional livelihood practices are increasingly threatened by extensive commercial shrimp farms and the impact of climate change, leading to increased water salinity, drought and tidal inundation. I am working with villagers in this delta region as part of the GCRF Living Deltas Hub at NU to better understand the experience of vulnerable communities in the delta towards more sustainable futures in these regions. I have selected this image to represent SDG 6, Clean Water and Sanitation, although it could easily also represent SDG 13, Climate Action.