Vidya Sarangapani
2013 MBA graduate
"Become a pioneer of your own development. My MBA empowered me to setup my own enterprise, embedding cross-cultural learning into curriculums and advising schools and communities. I saw an opportunity and used my passion for creativity in education to make a difference. I hope to continue doing so through my research in the coming years."
Career history pre-MBA
Tell us what you were doing when you started the MBA:
I completed my undergraduate degree in Computer Science in India, at Bangalore University and moved to the UK in 2002 with my partner. I worked in an admin role for the NHS before moving on to work at Kalapremi, a North East based arts organisation that aims to promote the understanding and appreciation of South-Asian arts and culture, as a Programme Manager and this is where my MBA journey began.
Why did you choose to study your MBA?
The Business School at that time had a £5,000 scholarship for people working in the third sector, which was a real draw for me, I don't know if I could have afforded to do it without the scholarship.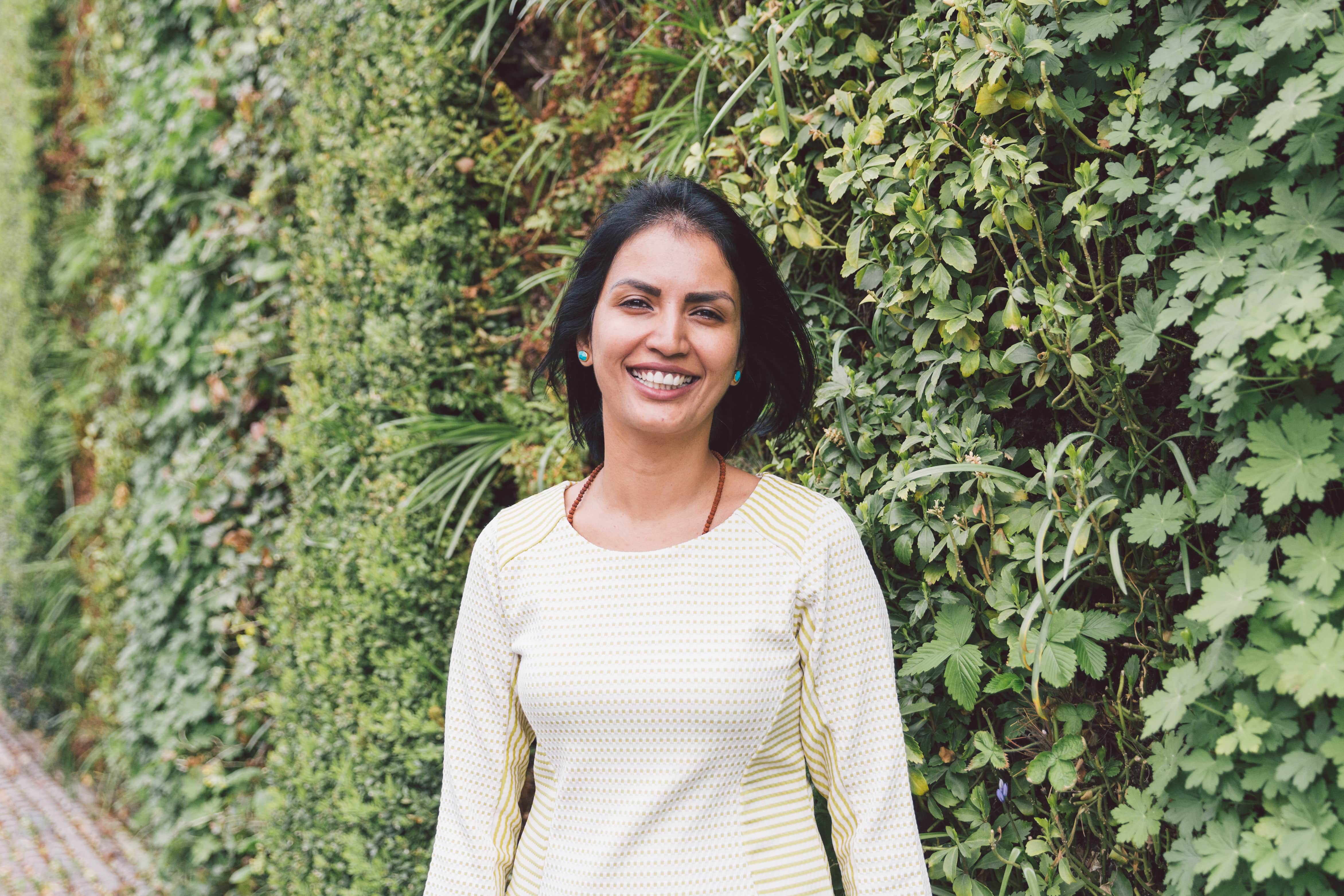 Career history post-MBA
What has your career been like post-MBA?
During my MBA, I set up my own consultancy business, Saarang, which embeds cross-cultural learning to curriculums and advises schools and communities, how to better use the resources they have to greater effect. I have a passion for using creativity in education. All too often, the arts are suppressed and the more traditional 'academic' subjects are given more emphasis. Having been through a rote learning system, I could see the dangers of stifling creativity in young people. Thus when I moved here and started my consultancy, I saw that I could make a difference through my passion, skills and knowledge.
Please describe what your current role entails:
I am a Doctoral Researcher at Newcastle University's Open Lab, I work with schools in England to examine how they are engaging with digital technologies for teaching and learning purposes. Specifically, I look at the impact of digital technologies in developing thinking skills in young people within the context of cross-cultural learning and the crucial role of brokerage to facilitate the above.
How do you feel the MBA contributed to your career?
My MBA has definitely made it possible for me to hone my confidence, knowledge and skills to help me to connect with diverse stakeholders. When I walk into a school to discuss new ideas, visionary headteachers give me platform to try my new ideas. They are able to trust my ideas and knowledge and they know what I am talking about. MBA gives you the foundation knowledge of business that you need to know that you can adapt to your specialised area.
What are you most proud of in your career?
That I am able to develop a connection with individuals be it children, organisations or communities. Individuals come together to make successful organisations, progressive communities and transformative societies. I think one needs a real skill to be able to work with such a wide base of people and I think I do it really well, which in turn supports my research work.
Whats's next?
I would like to start my own research centre based within schools focusing on creativity, digital technology and cross-cultural learning. I want to take everything I have done to this point to the next level!
My MBA has definitely made it possible for me to hone my confidence, knowledge and skills to help me to connect with diverse stakeholders.
Your degree
Why did you choose to study at Newcastle University and what did you most like about the city?
I love the history of the University, it produces world class individuals with a social conscience. It's pioneering; it's easy to have a voice and agency on issues in today's time where there is a lot of awareness and support groups. But to have a voice when there is no social relevance and no vocabulary is the hardest. I think the University demonstrated that kind of voice for civil rights and racial justice a long time ago (for example, awarding Martin Luther King with an Honorary degree 50 years ago). I think this ethos and approach is embedded in its teaching and culture throughout, on top of being a civic university!
What did you think of your MBA experience?
My MBA experience took me a lot longer to complete than I originally expected, for the simple fact that I had a baby during my studies! I started the course in 2010 and finally graduated in 2013. If it hadn't been for a fellow class mate checking in on me during the final stages of my dissertation (big shout to Gavin Richardson and Opus Building Services here!), I don't think I would have completed it. His kind words and encouragement were all I needed at that time, when it was all too much! Finally the support I got from the staff and cohort was unbelievable. When I think of my time on the MBA, I smile.
What do you think makes the Newcastle MBA special?
For me, the support and empathy I received during my course made it special. I had a unique experience (having given birth during my degree) and the understanding from people running the programme made a tough situation easier.
I think empathy is an important lesson for everyone. Machines are going to be an ingrained aspect of our lives in the future. Whist it will make things more efficient, it will also take up most of our jobs so we need prepare ourselves for the future. One thing is machines can't learn empathy and human emotions. This is our only edge to be successful in the future. To be able to cultivate human connections and empathy. My MBA experience demonstrated that students are organically catered to that area of learning too.
What lecturers/tutors/staff do you remember well from your time at Newcastle?
Ian Dobbs from Accounting!
Giving back
What advice would you give to someone considering doing an MBA?
Do it, I would suggest that you get solid work experience before you embark on the adventure, I think you'll get more out of it and then there is equity in learning. You need to have context and understand of work.
Consider why you want to do it and understand your reasoning, there will be really tough times and you have to have that end goal. Excellence comes out of it and you'll be so proud on your graduation!
For what reasons do you think it is important for alumni to be involved with the Business School?
To be able to give back to the pool that nurtured your knowledge thirst, even if it is just a drop.