Information Systems and Operations Research
The purpose of Information Systems and Operations Research is to conduct rigorous and relevant research to address societal problems.
Information systems and operations are fundamental to the functioning of our economy and society.
Strategic management of supply chains drives resilience and innovation. The need for this type of management has been emphasised by external factors, such as:
exogenous shocks such as Brexit and Covid-19
societal issues, for example social value creation and the identification and elimination of modern slavery
grand challenges such as climate change, ageing, and digital transformation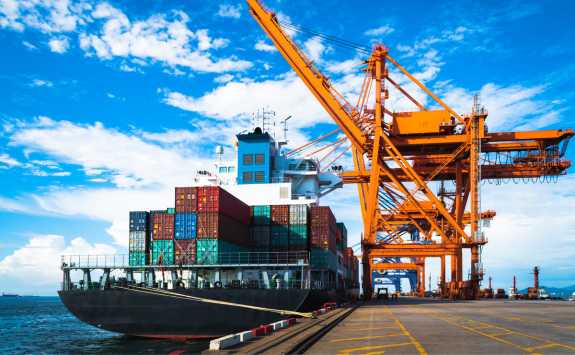 Research areas
Our subject group examines multi-level supply chain problems. We incorporate individual, organisational, and network levels of analyses. We adopt a broad range of research methods, including:
qualitative (case studies, process studies, content analysis)
quantitative (structural equation modelling, analytic hierarchy process)
modelling methods
Through vigorous research, we aim to influence:
academic knowledge
managerial practice
policy
We work with organisations on pressing supply chain and operations management problems. We develop interventions to inform and improve practice and policy in supply chain management. Our research is published in academic and trade journals.
We provide support and resources to various groups, such as:
subject group members
colleagues
students
external research collaborators
This helps them to further develop supply chain and operations research.
Digital transformation
Digital technologies provide businesses with possibilities for efficiency gains and customer intimacy.
To improve performance, digital transformation requires fundamental changes. This is needed across all aspects of operations and supply chain management. It needs to take place at many levels, including:
employee
manager and organisation
supply chain network
Our research approaches this theme from various aspects. We consider:
impact on operations strategy, employees and innovation
new business models to improve business relationships, performance and customer services
Sustainable supply chain
A sustainable supply chain should build economic prosperity and address social demands. It should do this while coping with environmental protection.
Sustainable supply chains need to be carefully:
designed
organised
coordinated
controlled
Our subject group works on a variety of projects which cover a range of topics, such as:
circular economy
food supply chain
humanitarian supply chain
supply chain risk management and resilience
Performance optimisation
Performance optimisation aims to address complex organisational decisions. It uses quantitative research and a modelling approach to achieve this.
Its focus is the formulation, evaluation and execution of high-quality decisions. These decisions take place across different areas of management science.
Our subject group addresses various research problems, including:
transportation
routing and fleet management
location and allocation optimisation
scheduling
revenue management
Current projects
ARC training centre for cell-based therapy manufacturing and commercialisation
Funder: Australian Research Council
Start date: January 2020
End date: January 2024
Principal investigator: Chris Hicks
Previous projects
AI and Big Data workshops
Funder: Society for the Advancement of Management Studies (SAMS)
Start date: March 2020
End date: February 2023
Principal investigator: Savvas Papagiannidis
PACE: Privacy-Aware Cloud Ecosystems (SAGE Computing)
Funder: EPSRC
Start date: August 2018
End date: December 2021
Co-investigator: Savvas Papagiannidis