Computing Alumni Profile: Matthew
BSc Computer Science.
Choosing Computer Science at Newcastle
I'm from the North East, so I was already aware that Newcastle was a really good university.
I'd heard a lot of great things about it. The city is also nice and has a great nightlife which is always good as a student.
I went to an open day and was really impressed with the facilities at the Urban Sciences Building.
It looked like an excellent place to study.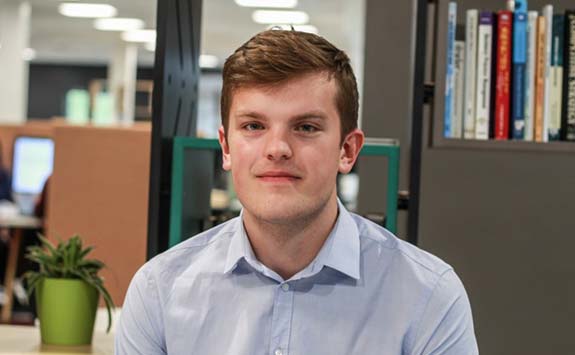 Recommending the course
I would recommend the course to anyone, whether they have experience in the subject already or not. The course is designed to get everyone to the same level of ability regardless of their past experience.
It certainly isn't a walk in the park. It is challenging and rewarding even if you are initially more familiar with the subject than other people on the course are.