Computing Alumni Profile: Poppy
BSc Computer Science. Graduated: 2019.
Choosing Computer Science at Newcastle University
Newcastle was one of few universities which didn't have a hard requirement for Maths A Level to study Computer Science.
While I did take Maths A Level, I knew it wasn't going to be one of my strongest grades.
I was looking for universities which didn't require Maths to be an A or A*.
That's the boring part of the reason.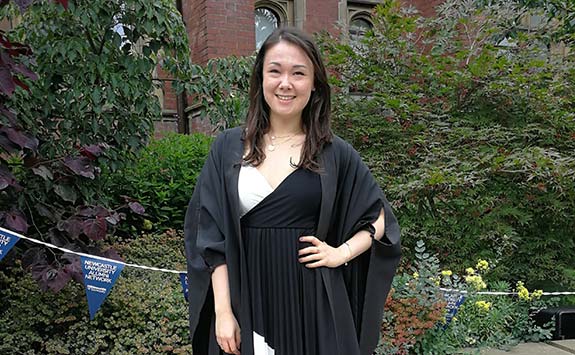 When I came up to visit on an open day, I completely fell in love with the city. I loved how much the University campus nestles within the city centre, and how lively a place it is.
I also enjoyed meeting some of the staff in the computing department. It just felt like a great fit. My first impression turned out to be completely correct.
Important skills
The course gave me many valuable skills relating to specific tools or programming languages. But I most appreciate the transferrable skills I learned.
We complete coursework in many programming languages throughout our studies. The goal is not to become experts in any of them, but rather to give us good foundation in the act of picking up new languages itself.
I found that this flexibility and ability to learn on the go is actually the most applicable to real life during my placement year.
In the tech industry, even senior engineers are learning on the job. Your ability to know how to search for information and switch from one tool to another is crucial.
Enjoyable studies
I enjoyed third year the most because we had a choice of which modules we could take.
I particularly liked having a balance of more creative and open-ended modules such as Games Development. This contrasted with the more technical modules like C++ Programming and Graphics Programming.