RIBA accredited courses unconditionally revalidated.
22 February 2022
The Royal Institute of British Architects (RIBA) recently visited Newcastle University's School of Architecture, Planning and Landscape to consider the School's accredited architecture programmes for revalidation.
In an online visit, the Board reviewed a wide range of materials collated, produced and presented by staff and students alike.
We're delighted that the RIBA Visiting Board (subject to ratification by the RIBA Education Committee) have unconditionally recommended the continued validation of the following courses for the next five years:
The Board commended the School on establishing a motivated cohort of staff that work collaboratively, putting students learning and emotional experience at the University as a priority.
The Board also commended the level of investment made by the Faculty and the leadership initiative by the Vice-Chancellor.
The integration of detailed research pedagogies within the School at all levels, demonstrating clear scholarly quality across the student experience was highlighted for commendation as was the excellent quality of student work and the depth across all levels, demonstrating the attainment of professional standards.
Speaking of the reaccreditation of the three courses, Dr Sam Austin, Director of Architecture, said:
"We're delighted to see our programmes revalidated for a further 5 years, with glowing commendations for the high quality of our students' work, and for the supportive, research-led learning experience on offer at the School. This recognises the tremendous commitment and resourcefulness of academic, technical and professional services teams, as well as our many external contributors, and of course all of our students, who have collectively achieved so much through the challenging circumstances of the pandemic. I'd like to congratulate our whole School community, with special thanks to all colleagues and students who contributed to making the virtual Visit such a success."
Head of School Dr Paola Gazzola added:
"The unconditional revalidation of our accredited courses is an endeavour that truly reflects the devotion, diligence and responsibility with which colleagues in the School deliver the best experience and high quality education to our students. Congratulations to everyone, and thank you to our academic and professional services colleagues, to our practice tutors and to our fantastic student community. Your collaborative and supportive working ethos has been key to this accomplishment.
The School would like to thank all staff and students for their hard work and determination in achieving continued RIBA accreditation.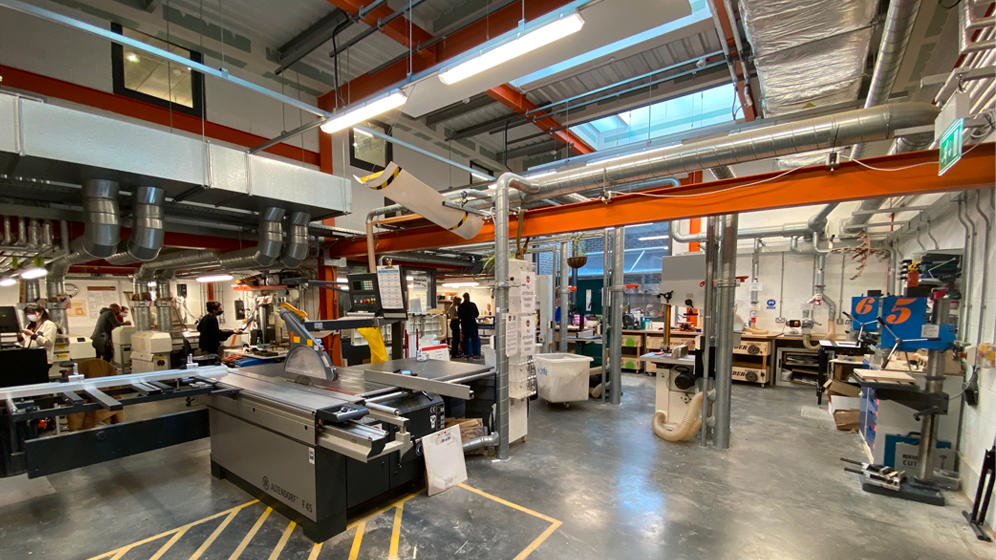 APL's workshop.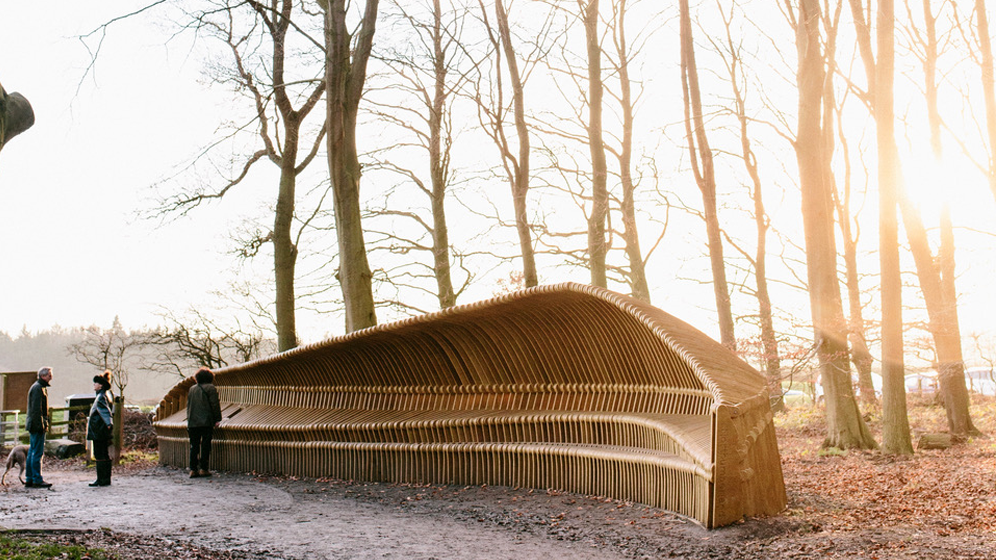 The student design-build project at Northumberlandia that won both the 'Best Small Project' as well as the 'Structural Artistry' prizes at the Institution of Structural Engineers NC awards for 2021.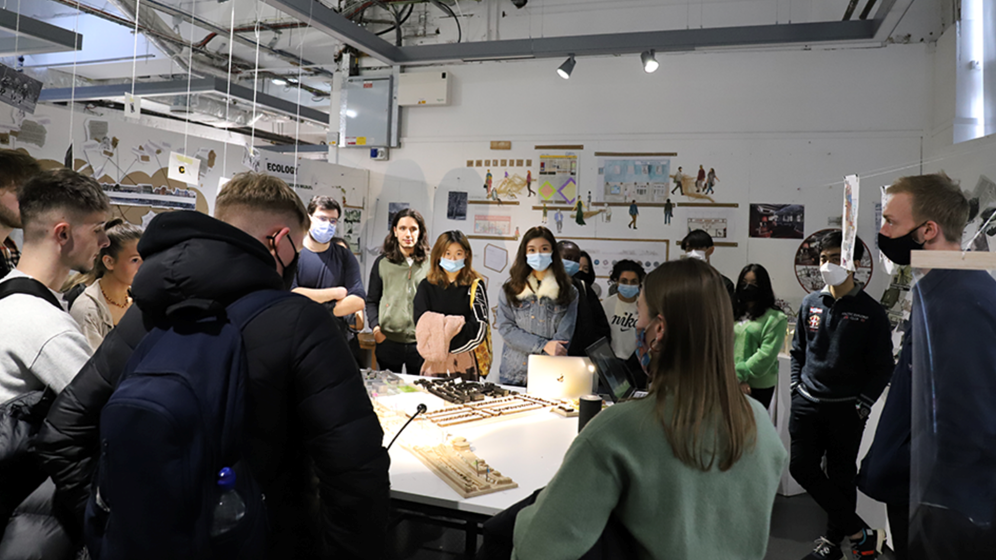 Students involved in this year's Stage 3 Framing review, the opening phase of their graduation projects.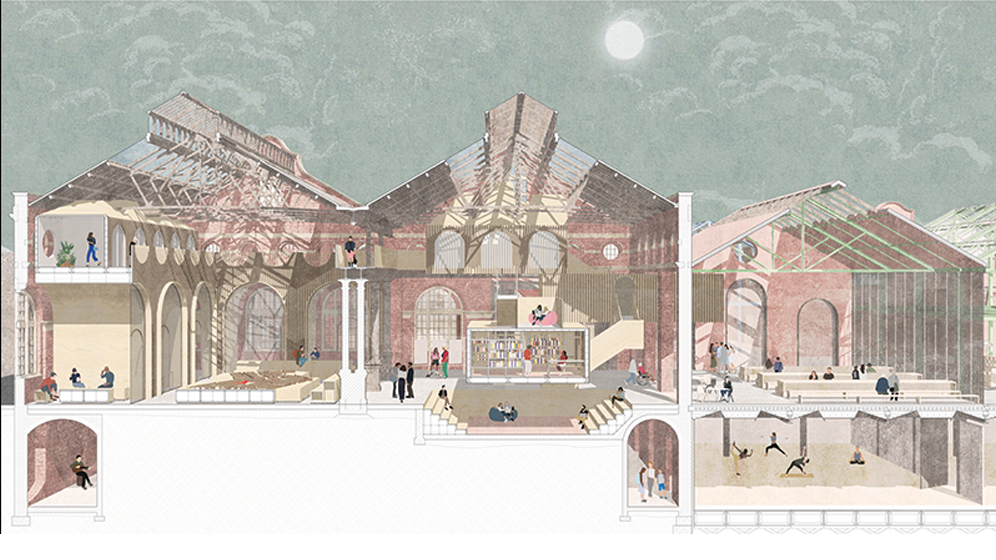 Reclaiming Playtime by Robert Thackeray and Nicholas Honey who received the RIBA Award for Sustainable Design at the RIBA President's Medals 2021.