Your Support and Wellbeing
We offer sympathetic support and wellbeing services and are here to help when you need information and advice.
We are proud to offer a supportive environment for all our students.
Every student in the School has a personal tutor who is your first port of call.
Our School's in-house student wellbeing manager is available for students to talk with discretely, and can discuss personal issues in complete confidence.
We are a diverse community and we are committed to support all students, and provide equal opportunities for all – whatever your gender, sexuality, ethnicity, disability and background.
Personal Extenuating Circumstances
Some students may feel unavoidable personal circumstances affect their ability to complete assessments. Those affected should complete a Personal Extenuating Circumstances (PEC) form as soon as possible.
Students should speak with their personal tutor or wellbeing manager before completing the form. They will be able to help with phrasing for the form and in some cases provide a statement of support.
Students should submit PEC forms in advance of any deadline. This gives the School the best chance of considering appropriate adjustments.
Details about the process, and information about how to get help, can be found in the documents below.
Student Wellbeing Services
University Student Wellbeing Services offer support, guidance meetings and counselling sessions. This helps our students to make the most of their time at university regardless of their circumstance.
Our teams assist on issues such as:
mental and personal health
finance
learning difficulties
disability
specific international support for overseas students
chaplaincy
Services offer guidance, counselling and needs assessments.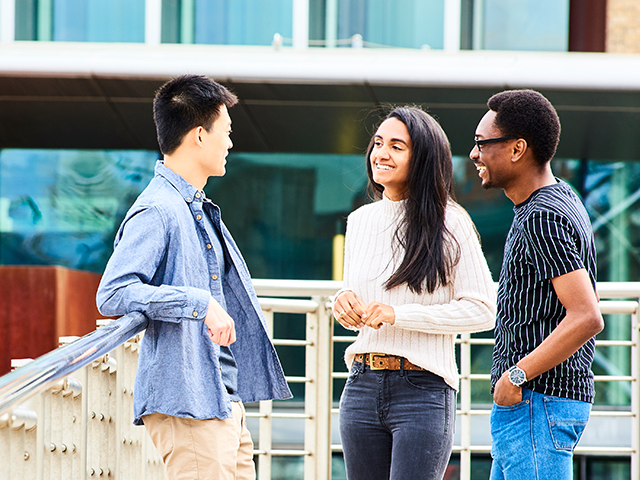 Mental Health and Counselling
Our service is without charge and is available to all current students. Through counselling, we provide a confidential, safe place for students. We aim to support and explore their emotional difficulties.
Students attend an assessment appointment with one of our therapists. This helps us to establish how we can best meet the student's needs and consider any adjustments need. This ensures the student is able to engage in their studies.
We can offer signposting advice and give access to specialist mental care, as appropriate. Appointments are available during working hours, with some evening appointments available. Please note we are not an emergency service and do not run an out of hours service.
Student Financial Support
We administer various funding schemes to assist UK, international and EU students. We provide information and advice to students, applicants and staff about:
discretionary and statutory funding
eligibility criteria and how to apply for funding
budgeting and money management
general student finance matters such as student banking and council tax
Disability Services
We provide a friendly and accessible service for disabled students and specific learning difficulties. We want to help everyone achieve their potential.
We offer:
one-to-one support with a qualified tutor
exam concessions
a diagnostic assessment with a chartered psychologist
advice and support on applying for Disabled Student Allowance
general supporter students who think they may have a specific learning disabilities