Global recognition for Newcastle scientist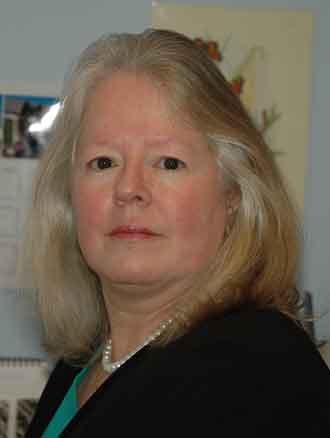 Newcastle University's Professor Angharad Gatehouse has been awarded the world's top accolade in Entomology – the first woman to receive the award.
Singled out for her world-leading research into pest control strategies with particular emphasis on food security and environmental sustainability, Professor Gatehouse will be presented with the Certificate of Distinction for Outstanding Achievements by the Council of International Congresses of Entomology.
The award is presented just once every four years and is given to an individual or group who has made the greatest contribution to furthering our fundamental knowledge of entomology and has also made a significant impact on industry and society.
Speaking about her nomination, Professor Gatehouse said she felt "honoured and overwhelmed" to have been selected for such a prestigious award.
"I feel truly humbled to have been nominated," says Professor Gatehouse, who joined Newcastle University's School of Biology exactly 15 years ago in October 1999. "I have always followed my heart when it comes to research – often going out on a limb to investigate novel and emerging areas – and I am proud of the work I have done and what has been achieved.
"I am very grateful to those who nominated me and also to all the incredibly talented people I have worked with over the years who have helped me to achieve it."
Leading the way in the development of pest control strategies using novel techniques for engineering plants to become resistant to insect pests, her ground-breaking work has now become a major approach to crop protection and worldwide food security.
"Having grown up in Africa, food security has always been a key driver for me," she explains. "When I chose a PhD in insect resistance I remember my supervisor telling me to 'drop this insect stuff because there will always be a problem finding funding for it'.
"But I stuck to my guns and funded it myself by taking on a part time job at a local college. It was one of the best decisions I ever made."
Developing one of the world's first insect-resistant transgenic plants, the research directly led to one of the GM cotton varieties that is now key to the Chinese cotton industry. At the same time, she has worked hard to ensure that GM crops are not seen in isolation, but as part of ecosystems, so that they become sustainable in the future.
Her current work investigating the use of recombinant proteins as biopesticides includes one created using spider venom and a plant protein which has been found to be safe for honeybees despite being highly toxic to a number of key insect pests.
Professor Steve Homans, PVC for the Faculty of Science, Agriculture and Engineering at Newcastle University, added: "This international recognition for Angharad's work is very well-deserved and on behalf of the University I would like to congratulate her on this great honour. Her world-leading research in the field of insect-resistant transgenic plants has made a real difference to society."
Professor Gatehouse will be presented with the Certificate of Distinction at ICE2016 in Orlando, Florida.
published on: 16 October 2014