Spinning around: Record labels in the spotlight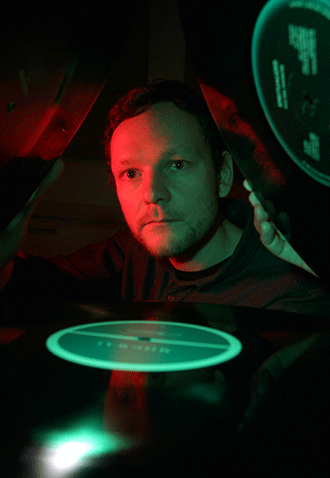 The rise and the fall of the record label and its struggle for relevance in the digital age is one of the themes at an international conference at Newcastle University.
Terry Ellis, co-founder of Chrysalis Records and who has guided the careers of music legends including David Bowie, Blondie, and Roxy Music, is one of the speakers at One Century of Record Labels: Mapping Places, Stories and Communities of Sound.
The Newcastle University graduate will take part in a panel discussion looking at the changing shape of the industry, focusing on the past thirty years in this rapidly changing business.
Terry will be joined by Professor Catherine Moore from New York University and Mat Flynn from the Liverpool Institute for Performing Arts, for a panel discussion on the changing shape of the record industry.
"Record labels inspire real loyalty and you often see people wearing t-shirts with their logo on," says conference organiser Matthew Ord. "They are something people identify with, and can instantly conjure up a time or a place. Motown is an excellent example of this – mention it and people know exactly what kind of music it represents, the era it came to define and they immediately picture the acts it represented. Others like Virgin have become part of a bigger business story while Creation means something anyone who became interested in music in the 90s.
"But the world has changed and the record business has been affected by new technologies and ways of sharing music. They're having to look at new ways of doing things and to find out if record labels as we know them still have a future."
The conference looks at all aspects of the business of record labels, from the DIY ethos of 1980s hardcore punk to whether today's hit records could learn something from Pete Waterman's PWL label – home to Kylie, Mel and Kim and Sinitta - when it was in its 80's prime.
Along the way it will also take in a wide range of topics including how to sustain a micro record label and the Welsh folk revival.
"It's certainly a diverse line-up," said Matthew, who is studying for PhD in music at Newcastle University's International Centre for Music Studies. "We think this is the first conference of its kind and we're delighted speakers from as far away as the US and New Zealand are coming along to share their expertise."
Offering a unique insight into these questions is keynote speaker and Newcastle graduate, Dr Peter Dale, founder of the iconic DIY label Slampt, which represented artists such as Kenickie, fronted by TV presenter Lauren Laverne, and the Yummy Fur, which included Paul Thomson and Alex Kapranos, who would later become part of Franz Ferdinand.
One Century of Record Labels: Mapping Places, Stories and Communities of Sound is organised by Newcastle University's International Centre for Music Research and will take place in the Devonshire Building on 6 and 7 November.
published on: 29 October 2014