Author's talk will dig into The Garden of Evening Mists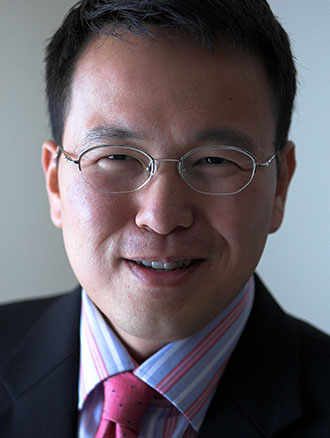 Author Tan Twan Eng will discuss his second novel, The Garden of Evening Mists, shortlisted for the Man Booker Prize in 2012, at an event taking place at Newcastle University this week.
Tan will be in conversation with William Fiennes, who teaches Creative Writing at Newcastle University and is a critically-acclaimed author in his own right. The event is the culmination of this year's 'One Book' reading challenge, an initiative set up in 2009 by the Booker Prize Foundation. The project encourages students at several universities across the UK to appreciate and engage with the very best contemporary literary fiction. Regardless of their chosen field of study, students are given a winning or shortlisted Man Booker Prize novel to read and discuss, and this is followed by a visit from the author who takes part in an event and seminar with students.
It is the fifth year that Newcastle University has been involved with the project, and in the run up to Tan's talk, 3000 copies of The Garden of Evening Mists have been given away around campus.
Published by Newcastle-based Myrmidon Books, The Garden of Evening Mists was well received by critics, and went on to win the Man Asian Literary Prize 2012 and the Walter Scott Prize for Best Historical Novel 2013.
The book tells the story of Yun Ling Teoh, the sole survivor of a Japanese civilian internment camp during World War II. Much of the novel is set in the pre-independence Malaysia of the 1950s when, to honour her sister who died in the camp, Yun Ling asks Nakamura Aritomo, a former gardener to Emperor Hirohito, to create a memorial garden. He refuses, but agrees to accept Yun Ling as his apprentice so she can design a garden herself and a relationship develops between them. Years later, Yun Ling travels back to the garden and recalls these events.
Professor Linda Anderson, Director of the Newcastle Centre for Literary Arts, said:
"The Garden of Evening Mists is a remarkable book. Using evocative imagery, Tan weaves together a story steeped in memory, hatred and forgiveness.
"That this Man Booker Prize-shortlisted book was published by Myrmidon books here in Newcastle makes it wonderfully apt that it should be our chosen novel this year."
The event takes place takes place in the Curtis Auditorium of Newcastle University's Herschel Building from 7.00pm on Wednesday 3 December and is open to the public. Tickets cost £6 (£4 concessions) but Newcastle University students can attend for free, as part of the Booker Prize Foundation's One Book challenge. For more information, visit the NCLA website.
published on: 26 November 2014