Health under the spotlight in new season of Newcastle University public lectures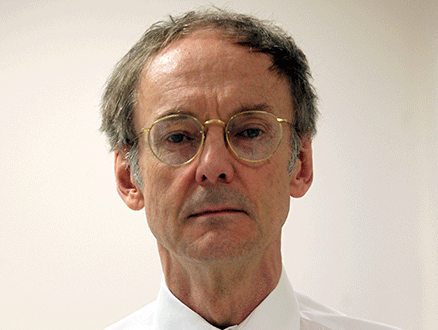 Diabetes, autism, medical innovation and sustainable healthcare are on the agenda for the new season of Insights public lectures.
Professor Roy Taylor (pictured) will kick off the health themed talks on Tuesday 4 November, when he discusses how new techniques developed at Newcastle University have helped to shed light on how diabetes develops and how it can be treated.
On Tuesday 11 November, Professor Sir John Tooke, Vice Provost (Health), University College London and President of the Academy of Medical Sciences, will lecture on the harnessing of medical science for the public good. He will look at the potential of new scientific capability and big data to address unmet health needs.
The Chancellor of Newcastle University, and former Government Chief Medical Officer, Sir Liam Donaldson, will on Tuesday 2 December discuss how we ensure healthcare remains sustainable in the 21st century. Uta Frith, Emeritus Professor of Cognitive Development at University College London, will talk about autism on Tuesday 9 December.
Dr Martin Farr, chair of the Insights public lectures series said: "Nothing is as relevant to us all as health and we're delighted some of the country's top experts are coming to Newcastle University to give public lectures on a variety of issues.

"But, as ever, the Insights programme covers a wide range of subjects and we'll be welcoming speakers including award-winning novelists, leading historians, diplomats, and educationalists. I can't wait to hear what they have to say."
Three events will also commemorate the centenary of the beginning of the First World War. On Tuesday 7 October, Booker Prize winning author Pat Barker will be in conversation with Dr Anne Whitehead, senior lecturer in Modern and Contemporary Literature at Newcastle University. Pat is best known for her critically acclaimed Regeneration trilogy which is set during the War. The talk has been timed to coincide with the Hatton Gallery's exhibition Screaming Steel: Art, War and Trauma 1914 – 1918.
On Saturday, 8 November, Professor Eric Cross, Director of the Newcastle University Institute for Creative Arts Practice will conduct Britten's War Requiem at Sage Gateshead. Tickets are priced from £22 to £8 with concessions available. On 13 November, Newcastle University graduate Christopher Foster will be performing A Soldier's Tale, an imaginary journey of a man who is called up to go to war, including works by Butterworth and Poulenc, as part of the Live in the King's Hall concert programme.
The new Live in the Kings Hall season starts on Thursday 2 October with a performance by local band Djangologie, who will be performing gypsy jazz originals from the swing era, presented in association with Jazz North.
Other highlights of the new programme include Royal Northern Sinfonia cellist Gabriel Waite, who will be performing Bach, Dvo?ák and Prokofiev, accompanied by pianist Jeremy Young on 23 October. On 30 October, Dr Jie Xu from Leeds University will performing traditional Chinese instrumental music in a performance presented in association with Newcastle University's Confucius Institute. Local female a cappella group The Shoeshop Quartet will perform standards from the 1930 and 40s on 6 November.
Professor Eric Cross said: "Live in the King's Hall lunchtime concerts are weekly highlights in the University's cultural calendar and this semester sees an impressive range of performers from very diverse backgrounds and genres offering free live music. Our students also perform every Thursday at 4pm so don't miss the opportunity to hear these talented young musicians."
Lunchtime concerts take place at 1.10pm every Thursday in the King's Hall. For full details visit the website.
All Insights public lectures are free to attend and most take place at 5.30pm in the Curtis Auditorium of the university's Herschel Building. For the full Insights programme and for more information about the lectures, visit the website.
published on: 26 September 2014