Documentary practices to be explored at Newcastle conference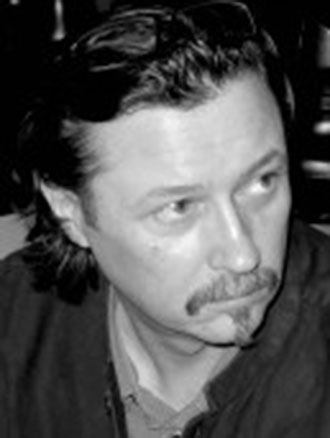 Documentary images capturing life in working class communities across the North East have inspired a two day event exploring how documentary filmmakers and photographers have responded to sweeping economic and political transformations since the 1970s.
The 'Future Presence' conference will bring together filmmakers, photographers and academics to look at how the practice of photographic and film documentary has changed over the past 40 years and how it might evolve in the future.
The conference has been organised by Newcastle University's Institute for Creative Arts Practice and Newcastle-based Amber Film & Photography Collective. It complements the 'For Ever Amber' exhibition currently at the Laing Art Gallery in Newcastle, the first major retrospective looking at Amber's extraordinary film and photography collection.
One of the topics the event will focus on is the relationships forged with communities and the ways in which documentary filmmakers and photographers work with community groups and individuals. The programme includes a discussion with some of the people whose lives have been documented in film and photography projects linked to works held in the Amber collections.
There will also be a number of screenings over the two days, including John Akomfrah's multi-award winning film, Handsworth Songs, depicting the 1985 riots in Handsworth and London. Mr Akomfrah will also be one of the speakers at the event and will take part in a discussion about the use of archive images in contemporary documentary.
Delegates will also have the option to watch a series of short documentary films made by MA Media students at Newcastle University or have a guided tour of the 'For Ever Amber' exhibition.
Dr Ian McDonald, pictured, from Newcastle University's School of Arts and Cultures, and award-winning documentary filmmaker in his own right, has organised the conference. He said: "This is our salute to Amber Film and Photography Collective for producing such an amazing body of work over the past 50 years. And the best way to honour them is through a critical refection and contextualisation of their practice, and through debates as to how we can develop the art of social documentary into the future. These two aspects will be at the heart of our conference."
The conference programme also features members of Verso Images, a collective of five emerging documentary photographers, working on stories of social changes in Russia and former USSR. They will present their latest project, 'Grozny: Nine Cities' which explores aspects of the aftermath of the war in Chechnya.
The 'Future Presence' conference takes place 10 – 11 July at the Bedson Teaching Centre, Newcastle University. For more information, and to book a place, visit the Newcastle University webstore or email mel.whewell@ncl.ac.uk.
published on: 3 July 2015