Dementia researchers gather to share findings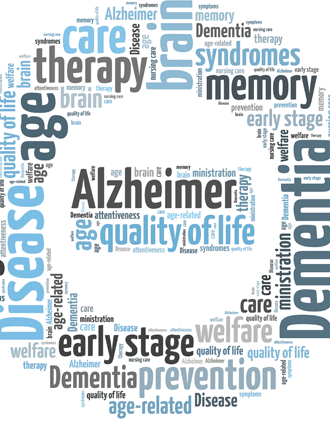 Scientists are inviting the public to a free meeting to discuss dementia research.
The event is organised by members of the Alzheimer's Research UK Newcastle Research Network, a community of experts in the city working to study the condition.
The meeting will bring together researchers from Newcastle University with a breadth of specialties.
Dr Tom Hill will share his work exploring the links between nutrition and dementia, while Professor Andy Blamire will discuss how sophisticated imaging tools can reveal more about the brain changes that occur in the disease.
Guests will also hear from Dr Elizabeta Mukaetova-Ladinska, who will give new insights into the link between dementia and delirium. There will also be a chance to find out how the public can get involved in clinical research.
Professor Raj Kalaria, from Newcastle University's Faculty of Medical Sciences, is Coordinator of the Alzheimer's Research UK Newcastle Research Network.
He said: "We are desperate to put an end to this devastating condition and we are passionate about sharing our knowledge about causes, risk factors and work towards new treatments.
"This event will be a fantastic opportunity for the community to learn more about the huge strides researchers in their local area are making to better understand dementia. From nutrition to brain imaging, the event will cover a wide range of aspects of dementia research."
Alzheimer's Research UK is the country's leading dementia research charity, funding studies into its causes, diagnosis, preventions and treatment. The charity currently funds £1 million of pioneering science in the North East.
Dr Laura Phipps, Science Communications Manager at Alzheimer's Research UK, said: "Nearly 35,000 people in the North East are living with dementia, alongside countless informal carers who work tirelessly to support loved ones.
"It is essential that we reduce the stigma associated with this condition through greater awareness. Events like this in Newcastle are a great opportunity for the public to learn more about the effects of Alzheimer's and other dementias and to hear about the progress being made towards finding effective treatments and improved diagnosis."
The free event will take place from 2pm-5pm on Wednesday 9 September at The Core, Science Central, Newcastle upon Tyne, NE4 5TF. Places should be reserved in advance by contacting Sally Warburton on 0191 208 1342 or email sally.warburton@ncl.ac.uk
Press release courtesty of Alzheimer's Research UK
published on: 10 August 2015