Newcastle gets £5m to boost drug development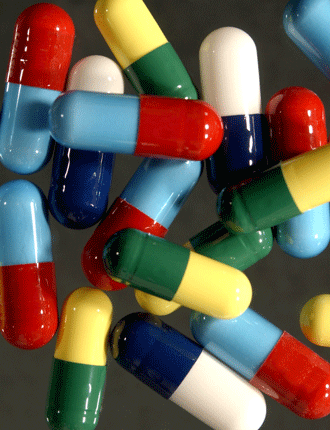 Newcastle University's Northern Institute for Cancer Research has today been awarded £5million to bring more cancer drugs to clinical trials.
The funding by Cancer Research UK will be given over five years and is designed to help build on Newcastle's success in drug development.
The extra money will help fund a programme of six to eight research projects, which will examine new strategies to develop medicines for cancer treatment.

The Newcastle drug discovery unit specialises in identifying targeted drugs, which are highly selective in their ability to kill cancer cells. It takes real expertise to understand the molecular structure of the proteins that cause cancer and how to make compounds to specifically kill those cancer cells, like finding a key to open a door.
Steve Wedge, Professor of Stratified Cancer Medicine Discovery at Newcastle University said: "This funding will allow us to investigate new approaches to target types of cancer that are difficult to treat, such as liver cancer and some cancers of the blood.

"Our group has an excellent track record in drug discovery, with a team of experts focused on cancer research, chemistry and structural biology.

"Newcastle has made significant contributions to a number of new medicines including the first-in-class PARP inhibitor, Rucaparib that is being tested in clinical trials for ovarian and breast cancer. PARP is an enzyme that is critical in repairing DNA damage in some tumours and by blocking its activity these cancer cells cannot mend themselves and so die."
Newcastle Cancer Centre at the Northern Institute for Cancer Research (NICR) is a collaboration between Cancer Research UK, North of England Children's Cancer Research Fund, Newcastle University and Newcastle upon Tyne Hospitals NHS Foundation Trust.

Dr David Scott, Cancer Research UK's director of science funding, said: "We're excited to further invest in the best drug development research taking place in the UK and to build upon Newcastle's success.

"The Northern Institute for Cancer Research has the expertise to develop innovative drugs that could help save thousands of lives and we look forward to seeing the results of this extra investment."
Press release courtesy of Cancer Research UK
published on: 7 August 2015