Award-winning documentary maker Nick Broomfield appointed Visiting Professor of Film Practice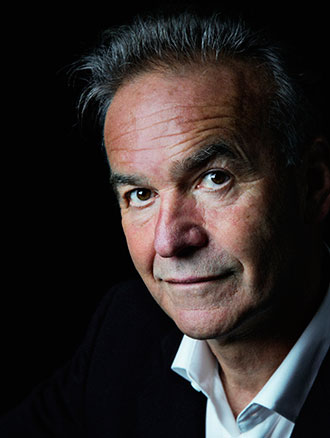 Newcastle University has announced the appointment of acclaimed filmmaker Nick Broomfield as its first ever Visiting Professor of Film Practice.
With a prolific filmography of more than 30 films over the past 45 years, Nick (pictured) is one of the world's most influential documentary filmmakers. He has won a number of prestigious awards, including a BAFTA, the Sundance Festival First Prize, a Grierson Award, a Hague Peace Prize and an Amnesty International Doen Award. His latest film, 'Tales of the Grim Sleeper' was shortlisted for Best Documentary at the Oscars in 2014.
The development of film practice at Newcastle University has been led by Dr Ian McDonald, himself an award winning documentary filmmaker. Ian commented: "We are delighted and honoured that Nick has agreed to accept this position. He will be an invaluable and inspirational presence for the students and staff as we aim to make Newcastle a global leader in film practice.
"Nick uses film as a way of asking questions about the world and as a medium for truth-telling. The same ethos underpins our approach to film practice, and these are exciting times for film at Newcastle."
Nick's appointment comes just after Indian filmmaker Dr Geetha Jayaraman takes up her position as Lecturer in Film Practice. These appointments are part of an ambitious growth in Film at the University that includes a new state of the art centre for film practice.
Nick said: "I am really pleased to be part of the development of film practice at Newcastle University. I visited the University recently and was impressed with the set up and I am excited by the vision and ambition of Ian and Geetha. It will be great to work with them. And I've always liked being able to encourage young talent in their filmmaking, so I look forward to interacting with students as they embark on their journey into the tough but wonderful way of life that is filmmaking."
A new BA Film and Media programme on documentary filmmaking starts in October 2015, and a BA Film Practices degree that incorporates fiction as well as documentary will commence in 2016. There are also plans to introduce a new MA in Creative Film Practice and to expand an innovative PhD by Film Practice.
published on: 16 September 2015