Dementia experts reveal latest findings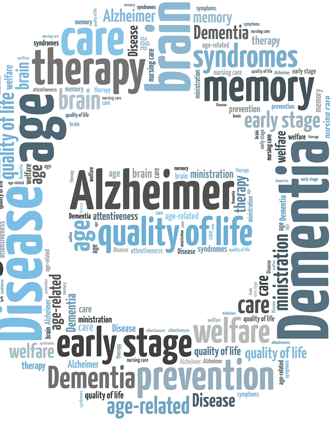 Medical research experts will reveal the latest findings in their search to understand more about how dementia develops.
Two of Newcastle University's scientists will explain how their studies and wider research is helping tackle the disease at an event later this month.
Dr Christopher Morris, Scientific Director for Newcastle Brain Tissue Resources, and Daniel Erskine, from the Institute of Neuroscience and the University's Institute for Ageing, are guest speakers at a special event arranged by Action on Dementia Sunderland.
During the event Dr Morris will present results from his ongoing work which aims to understand why visual hallucinations occur in some types of dementia and how they may be treated more effectively.
Mr Erskine, a PhD student, will be talking about new pathological lesions that have recently been identified in the brains of some dementia patients, and research that is underway to understand their significance and potential as a target for treatments.
Mr Erskine said: "Newcastle University has a proven track record of excellence in the field of dementia research.
"For example, from the initial identification of Alzheimer's disease as the leading cause of dementia in the late 1960's by Professors Sir Bernard Tomlinson and Sir Martin Roth, the identification of targets for treatment by Professors Elaine and Robert Perry in the 1970's, which have provided patients with the only drugs to treat the memory problems of dementia, to the initial classification of dementia with Lewy bodies as a distinct disorder by Professors Ian McKeith and Robert Perry in the 1990's.
"In the present day, Newcastle University continues with world-leading dementia research, aided by the Newcastle Brain Tissue Resource and decades of expertise in the field of dementia disorders."
Dementia charity
Action on Dementia Sunderland is a voluntary organisation formed to provide support to people who have the condition and their families, carers and friends.
The charity's Chairman, Ernie Thompson, said: "Dementia very often makes headlines, so it is always of great interest to find out what research work has been carried out, particularly at grassroots level.
"We have welcomed Daniel before and his work is always of great interest. He always explains sympathetically the work being done and throws light on a subject that is very complex.
"We are extremely honoured that he and Dr Morris will both attend our event in September to explain what the latest research findings have uncovered.
"Anyone who is affected by dementia, or knows somebody with dementia will gain a lot of information and a little understanding about some of the different types of dementia at the meeting, and we can also signpost people so they receive the support they need"
The event will be held at The Place, Athenaeum Street, West Sunniside, Sunderland, on September 29 at 2pm. There will be free refreshments provided on the day.
Press release adapted with thanks to The Media Consultancy
published on: 15 September 2015