Rediscovering First World War heritage in North East communities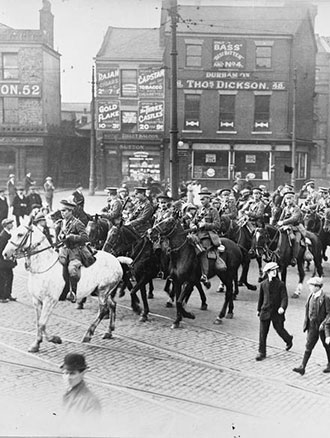 The impact of the First World War on communities across the North East will be explored at a special event.
The free event, which takes place on 10 September, has been co-organised by researchers at Newcastle University and is aimed at individuals, community groups and organisations working on projects connected to the First World War, or who are interested in developing such a project.
It will explore a wide variety of issues relating to life during the war, such as how the role of women changed, the impact on industry and the experience of colonial troops.
There will be opportunities to share experiences, explore sources of funding for community projects, exchange ideas, and learn about the support and resources available. It will also offer an opportunity to learn how to digitise, record and preserve stories and memorabilia online.
Speakers at the event will include university researchers, archivists and representatives from the Heritage Lottery Fund. Members of community groups who are actively researching the First World War will also talk about their own experiences of community-led research projects.
Dr Emma Short, Research Associate at Newcastle University, said: "The centenary of the First World War has inspired many people to find out more about the War and its impact on their local community.
"This event will help people to rediscover the forgotten First World War heritage in our communities by helping them understand how to get started with their research - everything from where to find information, to what funding is available to help, to showcasing research online."
The event is one of three taking place around the country as part of a programme funded by the Arts and Humanities Research Council (AHRC) to mark the centenary of the First World War. The programme established five First World War engagement centres to connect communities with university researchers to help local groups with their research and provide advice about different methods for documenting and sharing findings.
The event takes place between 10am - 4pm on 10 September 2015 in the Lindisfarne Room, Kings Road Centre, Newcastle University. Places are free, but limited, so booking is recommended to ensure a place. To book a place, click here or email fww@ncl.ac.uk.
For more information about the World War One engagement centres, go to: http://ww1engage.org.uk
Image shows soldiers of No. 3 Troop, A Squadron, Northumberland Hussars leaving Newcastle, September 1914. © Harold Robson/IWM (Q 50698)
published on: 1 September 2015