Business School launches Advisory Board in India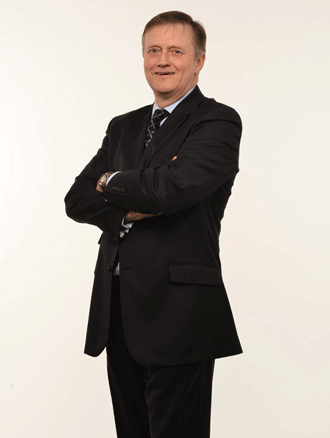 Some of India's brightest business minds, policy makers and industry experts are joining forces with Newcastle University Business School to help it boost its links with industry in the country.
The School's first ever Advisory Board in the Eastern Hemisphere has been launched to support its international strategy in India and to offer global experience opportunities to its students.
It brings together prominent business and political figures from the tenth-largest economy in the world, including:
• R Bhaskaran – CEO, Indian Institute of Banking and Finance
• Sandip Ghose – Director National Institute of Securities Markets
• Heather Saville Gupta – Chief Talent Officer at The 120 Media Collective and Producer at Bang Bang Films
• Rakshit Jagdale – Executive Director, Amrut Distilleries
• Alpana Killawala –Chief General Manager and Spokesperson for the Reserve Bank of India
• Amarjeet Singh - Chief General Manager, Securities and Exchange Board of India
• Gurprriet Singh – Director, YSC India
Sandip Ghose, Chairman of the India Advisory Board, said: "What distinguishes Newcastle University Business School from its peers is its International Strategy. The setting up of North America Advisory Board and now the India Advisory Board are moves towards fulfilling its vision of being a genuinely international business school.
"The diverse composition of the India Advisory Board covering market regulators, media, entrepreneurs and heads of organisations will not only help create the desired visibility for the business school but also lay the foundation for building partnership with prominent academic institutions and corporate houses. As chair of the India Advisory Board I am very optimistic that we will be able to create a strong engagement for the business school in India."
International Advisory Board
The Business School also operates International and North American advisory boards, to help guide its wider engagement and to provide an external strategic perspective.
Greg Smith (pictured), Chairman of the International Advisory Board, said: "This launch of the India Advisory Board marks another significant step in the progress of our Business School being internationally recognised.
"We have been fortunate to gather together a remarkable set of accomplished people to help us in India, under the chairmanship of Sandip Ghose, who has been involved with Newcastle University since 2009. I am confident that this group will provide excellent advice and guidance for us in India which will be of lasting benefit to the Business School and Newcastle University."
Heather Gupta is a former president of Newcastle University Students' Union. In 2012 she published 'Becoming Mrs Kumar', an account of her experiences of living and working in India over the past decade.
She said: "I believe that the Board and its inputs will be extremely beneficial for current and potential students, both in terms of providing experience opportunities within India, and helping reach out to talent in the country, who can be a part of the curriculum. It can also be of use to teaching faculty who are able to connect directly with and perhaps be inspired by different cultural perspectives.
"I thought this would be an interesting opportunity to add value to an organisation which provided me with a start in life. After spending more than a decade in India, it is a marvellous opportunity to reconnect with a community, and hopefully add value as an alumnus."
Triple Accreditation
The Business School recently achieved a triple accreditation after receiving the AACSB (Association to Advance Collegiate Schools of Business) certification.
Previously, the School, which teaches more than 3,000 students from over 80 countries, has been endorsed by the European Quality Improvement System (EQUIS) and the Association of MBAs (AMBA). This puts the Business School among only 20 to hold triple accreditation in the UK and just 1% of business schools worldwide.
published on: 29 January 2015