New Year: New School Food Standards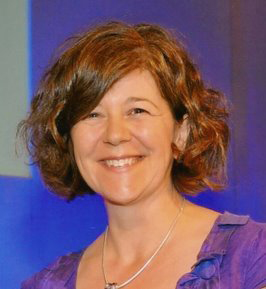 Children will be enjoying tasty and healthy school meals thanks to the introduction of a new set of standards following the advice of Newcastle University expert, Professor Ashley Adamson.
The Government's new School Food Standards came into effect at the start of January meaning pupils going back to schools will benefit from the changes straight away. The new standards were based on the advice of the School Food Plan expert group and standards panel of which, Ashley Adamson, Professor of Public Health Nutrition at Newcastle University is a member.
They give school cooks greater freedom to create their own menus while also ensuring pupils get the fuel they need to help them concentrate inside and outside the classroom as well as building healthy eating habits for life.

The new standards set out a series of minimum requirements for all food served in schools to ensure children are eating high quality nutritious food. These include:

· One or more portions of vegetables or salad as an accompaniment every day

· At least three different fruits, and three different vegetables each week

· An emphasis on wholegrain foods

· An emphasis on making water the drink of choice as well as limiting fruit juice portions to 150mls and restricting the amount of added sugars or honey in other drinks to five per cent

· No more than two portions a week of food that has been deep-fried, batter-coated, or breadcrumb-coated.

· No more than two portions of food which include pastry each week.

Schools Minister David Laws said:

"These new food standards will ensure that nutritious, tasty meals can be enjoyed by children who choose a school lunch.

"Providing healthy school food boosts children's health and education. It gives them the fuel they need to concentrate inside and outside the classroom and establishes healthy eating habits for life."

Ensuring children get high quality, nutritious food

Ashley Adamson, Professor of Public Health Nutrition at Newcastle University and member of the School Food Plan expert group and standards panel, said:

"I'm really pleased the new food standards are now in place in schools across the region. This builds on the excellent progress made already and means parents in the North East can be assured their children are receiving high quality, tasty nutritious food at lunchtime.

"These school food standards are intended to help children develop healthy eating habits and ensure that they get the energy and nutrition they need across the whole school day. We know from our research that children who have a school lunch have a better diet than children who have a packed lunch, not just at school, but overall."

Claire Sullivan, Consultant in Health Improvement at Public Health England's North East Centre, also welcomed the new standards:

"With more than a third of North East pupils in year 6 at primary schools being overweight or obese, improving the diets of our children has never been more important.

"Schools play a key role in helping to achieve this and the new food standards will ensure children get into the habit of eating healthily from an early age.

"We can help our children maintain a healthy weight by following a balanced diet based on the eatwell plate, keeping an eye on portion sizes and limiting sugary drinks and sugary or fatty snacks.

"Children also need a minimum of 60 minutes of moderate to vigorous exercise each day, which can be achieved in one session or through shorter bursts of 10-minute activity."

Adapted with thanks to the Cabinet Office

published on: 9 January 2015