Student voluntary work given boost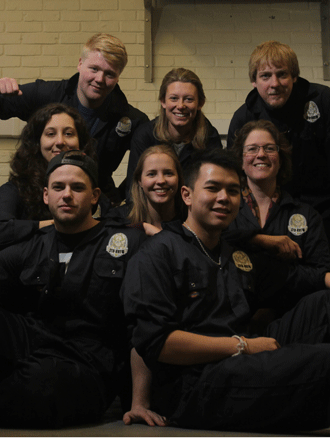 The voluntary work carried out by Newcastle University Students' Union (NUSU) to improve the environment and help the community has been given £135,000.
The extra funds from the University will allow students to take forward some of the successful conservation projects delivered by SCAN (Student Community Action Newcastle) on behalf of NUSU such as Guerrilla Gardening, woodland management of Rupert's Wood and bee keeping. It will also support Stu Brew, Europe's first student-run microbrewery and food growing projects relating to international food sustainability such as "Student Eats" Market Garden Enterprise and Green Markets. These all build on the legacy of the NUS Student Green Fund environmental and sustainability initiative.

Students also run Cookie Clubs, providing childcare and entertainment to children who are living in a refuge, and support "IT on the Move", where a group of volunteers take laptop computers to help elderly people keep in contact with their families.

Over 4,000 students volunteer with Newcastle University Students' Union and volunteering is widely recognised as boosting job prospects as it can provide meaningful and career-related work experience.

Bob Milan, SCAN CEO, said: "This is excellent news and recognises the good work that has been done by the SCAN volunteers and staff. Now we are looking forward to getting stuck in and making a real difference to the students and communities we work with."

Professor Suzanne Cholerton, Pro-Vice-Chancellor, Learning and Teaching at Newcastle University said: "We find that students who volunteer, whether as a structured part of a course or independently, develop their skills in a way that can be very attractive to employers. It can also offer opportunities for students to apply what they have learned through their studies to real-life situations. Already, we have an outstanding project where law students are helping victims of crime and working with children in Newcastle to protect them from cybercrime as part of the Street Law Project.

"Extending activities like these will benefit not only our local community but also the students themselves."

The extra funding will also allow new projects to be developed in a number of areas such as working with people with physical, mental or learning disabilities, teaching and animal husbandry.

Coverage of the fund can be found on the NUS website.
Photo caption: Part of the StuBrew team.
published on: 26 June 2015