Volunteers needed to research forgotten heroes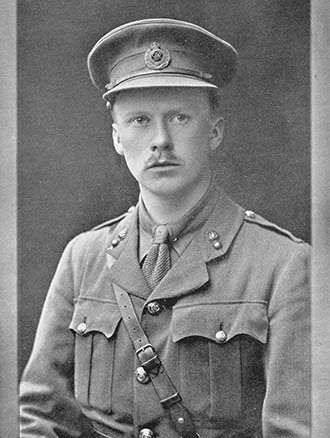 Volunteers are needed for a new project to research the lost stories of the region's University staff and students who gave their lives during the First World War.
Newcastle and Durham Universities have received funding from the Heritage Lottery Fund (HLF) for their collaborative project 'Universities at War: Chronicling the Fallen of Newcastle and Durham Universities (1914 – 1918)'.
Awarded through HLF's 'First World War: then and now' programme, the project focuses on expanding on the work of staff and students from both universities to tell the stories of their fallen alumni.
Volunteers across the region will work with heritage professionals to carry out the research, and the information gathered will be digitally recorded in an online memory book which everyone can access and contribute to.
Anyone interested in learning more about the project is invited to an open event at Newcastle University's Robinson Library at 6pm on 25 June.
As part of the project, the two universities will work with local schools to help young people understand the local impact of the conflict and develop the skills to research their own memorials. The project will culminate in an exhibition in 2017 showcasing the work of the volunteers.
Commenting on the HLF award, Newcastle University Archivist Ian Johnson said: "We are thrilled to have received the support of the Heritage Lottery Fund to engage the public in the important aim to make these fallen more than just names on a memorial.
"As many of these fallen were local and the Centenary commemorations have sparked everyone's interest nationally, we know the experts are in our communities and we want them to get in touch to make this a success through credited contributions."
Further information, details of how to get involved and the work done so far are available to view on the website and blog.
Pictured: Henry Cliff Stroud, who studied for an engineering degree at Armstrong College. After he was wounded in France, he joined the Royal Flying Corps in 1916 and played a part in repelling almost every German air raid on London. He was killed in action in March 1918 when his plane collided with another while trying to intercept a raider heading for the capital. He was just 24-years-old when he died.
published on: 22 June 2015