Funded Research
We conduct world-leading research projects, many of which are supported by external funding.
Significant sums of external funding have facilitated research within the School of Modern Languages. Examples include funding from the AHRC for work on Chinese independent cinema, on post-conflict imaginaries revealed through film screenings, and on poetry translation.
Our staff have won prestigious Fellowships to investigate subjects as diverse as the Anthropocene in contemporary literature, the Nazi past in German children's school essays, and street art in Greater Paris.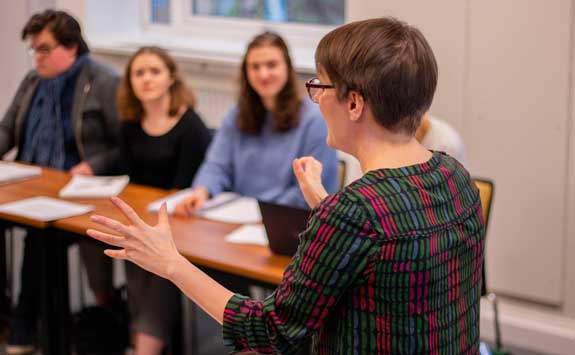 Screening violence
This project uses film reception to learn about experiences of conflict and transition to peace in Algeria, Argentina, Colombia, Indonesia and Northern Ireland.
Gendering Murakami Haruki
This project examines the literary worlds of Murakami, including the gendering of his characters as well as the processes of translation and transmedial production.