Film and Screenwriting
Research in film and screenwriting takes place across several Schools in the Faculty of Humanities and Social Sciences.
Film
Research on film in the School spans critical, archival and practice-led approaches. Our expertise ranges across contemporary stories of migration, Black cinema and postcolonial perspectives.
Researchers in our film cluster deliver research-led teaching in the School, and our students have opportunities to study film and film-making at both undergraduate and postgraduate level.
Researchers in the School play an active role in the Newcastle University Research Centre for Film.
Our work is in close dialogue with the postcolonial and Black Atlantic research cluster.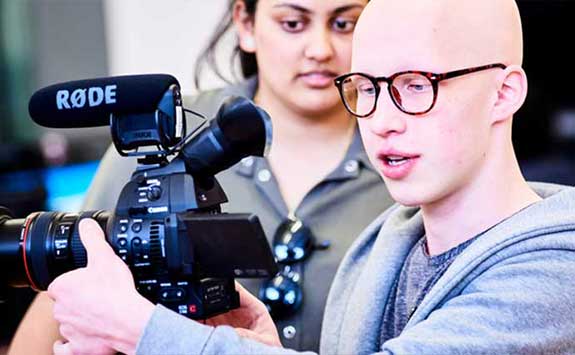 Screenwriting
Our School has a host of screenwriting expertise with BAFTA-nominated and award-winning colleagues. Screenwriting is embedded across all stages of our degrees and complements our offer in Theatre and Performance. We collaborate with a host of visiting lecturers and tutors, as well as industry professionals, embedding employability into our teaching and supervision.
We have a strong culture of engaging with industry partners and contacts. These include:
We encourage interdisciplinary research and have supervised doctoral projects on autobiography, adaptation, documentary, and fiction hybrid storytelling in TV and film writing.