Scholarly Editing and Animating Text
Scholarly Editing is a strength at Newcastle. We are making available not just the works of writers, past and present, but new ways of understanding them.
We are recovering literary writers for future readers, including:
the Northumbrian poet Basil Bunting
the sixteenth-century London poet Ben Jonson and his contemporary Thomas Nashe
the feminist, Mary Wollstonecraft and husband William Godwin
the Romantic poets, Percy Bysshe Shelley and William Wordsworth
and the contemporary British-Irish poet, Tom Raworth
We explore the contexts in which writing is produced, and how it is produced – aloud; by hand; in noisy printing houses – and how words are transformed with different technologies.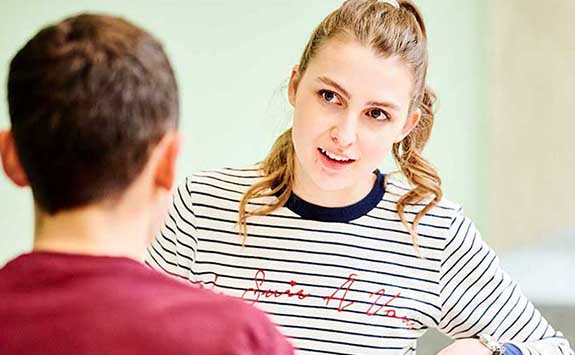 Our work inspired the creation of Animating Text Newcastle University: a collaboration between scholarly editors based in humanities disciplines and the Digital Institute that sets out to create new ways in which readers/users can interact with texts, and to explore and test opportunities for immersive reading/writing. Highlights of the collaboration include:
working with environmental scientists to create interactive digital sounded books of Renaissance bees to help today's endangered pollinators
creating a LAB Digital Edition Publishing Cooperative for digital editors
mapping the translation of early feminists in Europe
and exploring the value of editorial judgement in the age of AI