Partners and Collaborators
Staff and students work with a wide range of partners, both in and around the North East, across the UK and internationally.
Our relationship with partner organisations is vital to the research that we do. From theatres to museums, and from publishers to libraries, we collaborate in our partnerships to develop projects that enable our research to make a difference. We have been innovators in building Knowledge Transfer Partnerships from our research in literature and creative writing. We have also pioneered new models for cross-institutional working, such as the Vital North Partnership.
Our partnerships collaborate in our teaching activities. Our students enjoy a range of archival visits, field trips, and work placements. Our postgraduates can apply to the David Renwick Scholarship to support a two-week research placement or residency at the British School at Rome.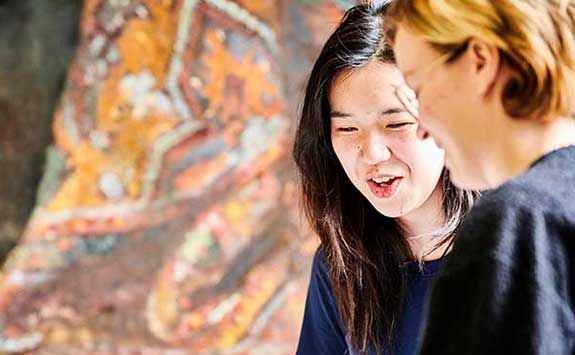 Our key partnerships include:
We are also proud of our educational partnerships with: