Equality, Diversity and Inclusion
The School of English Literature, Language and Linguistics is committed to developing and promoting an inclusive community.
Commitment to Equality, Diversity and Inclusion (EDI)
We wish to nurture the members of our community. We aim to unlock the full potential of staff and students by helping to overcome any potential barriers relating (but not limited) to:
gender
age
sexual orientation
ethnic heritage
religious belief
physical and/or mental disability
neurodiversity
We endeavour to build strong positive relationships within the School and with external partners to promote a common vision where diversity is valued by all. Everyone must be treated equally, with dignity and respect.
Please see the School's full Equality, Diversity and Inclusion Statement.
Please see our postgraduate funding page for more information on our BME Masters Scholarship.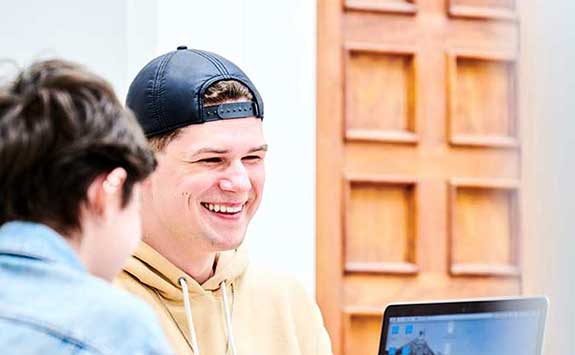 Meaning of equality and diversity
As a School of English Literature, Language and Linguistics, we are aware of the importance of language and terminology when it comes to establishing what we mean by diversity. Finding the right, respectful terms to talk to each other about diversity is an ongoing, active process. We continue to learn much from other members of the community. A key starting point for thinking about our language and policy is the Equality Act of 2010, which "legally protects people from discrimination in the workplace and in wider society."
We embrace differences. This includes the legal requirement to ensure that no individual is treated less favourably based on their protected characteristics of equality. These include:
age
disability
gender
gender reassignment status
marital or civil partnership status
political belief
pregnancy or maternity status
race (including ethnic origin, nationality and colour)
religion or belief
sexual orientation
trade union membership
or any personal characteristic of the individual
Actions that undermine "dignity and respect" include harassment, bullying and victimisation.