Our Research
Explore our wide range of interdisciplinary research projects.
Heritage touches on every aspect of the human experience. For heritage research to have an impact on the world, it therefore needs to take a wide range of factors into account.
At our heritage research centre, our research crosses global and disciplinary boundaries to produce findings that impact on the way we live. Our research team includes colleagues from a variety of disciplines who work collaboratively on multi and inter-disciplinary projects.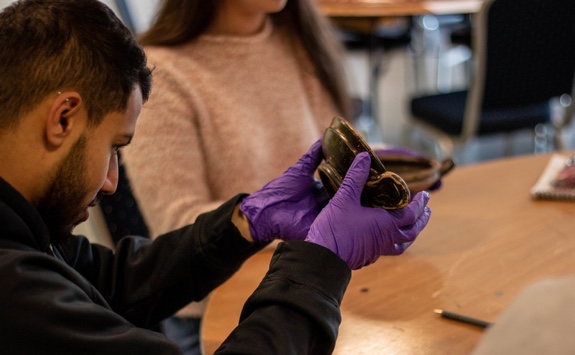 Our research projects
From exploring the impact of the arts on dementia to delivering seminars on queer media, culture, and heritage, our research projects are wide-ranging and rooted in people's lives. Take a look at some of our projects from the heritage research centre to discover the wide reach of our work and the impact we're having.