Read
Read about our heritage research with the latest blogs and articles.
Centre for Heritage – Anti-Racism Toolkit
By: Carol Ann Dixon, Ph.D. (Carol.Dixon@newcastle.ac.uk)
Visiting Researcher, Newcastle University
https://decolonialdialogue.wordpress.com/
This toolkit comprises insights and guidance on effective anti-racist educational practice.
The content is sourced from the publications and project portfolios of nationally and internationally renowned anti-racism educators, critical race theorists, Equality, Diversity and Inclusion (EDI) thought leaders, and others working within and beyond the academy to support inclusive teaching and learning, curriculum development and collaborative co-production of knowledge. Practical, jargon-free advice on progressive pedagogies and research methodologies are presented and appraised to show how applying anti-racist principles and approaches can inform and transform the pursuit of the arts, museum studies and heritage as fields of enquiry.
The primary aim of having a resource of this type is for everyone connected to the Centre for Heritage at Newcastle University to have access to foundational information upon which a culture and 'climate' of inclusion and anti-racism can be encouraged to develop. In this way it is hoped that racially minoritized staff, students, associates, community partners and others connected to the Centre who self-identify as part of the global majority will be able to work, learn, be creative and thrive alongside white colleagues and peers. Everyone's use of the toolkit should ultimately enable the University's expressed commitment towards equalities, diversity and inclusion to progress further so that we all benefit from direct, tangible and meaningful engagement with the principles, values and transformative outcomes of socially just, anti-racist, inclusive and decolonial educational practice.
This anti-racism toolkit is intended to serve as a companion to the institution-wide Equality, Diversity, and Inclusion (EDI) toolkit and resource listings published online via Newcastle University's website at https://libguides.ncl.ac.uk/edi/diversify
Keywords: Anti-racism, education, equalities, inclusion, pedagogy, racial justice.
Read more here: Anti-racist-toolkit-fulltext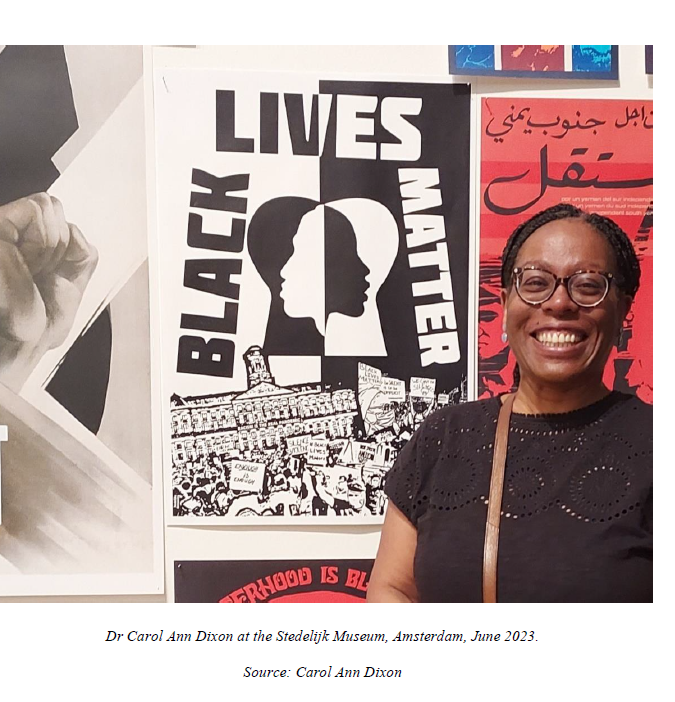 More Than Meanwhile Spaces: A project by Dr Emma Coffield
More Than Meanwhile Spaces is a collaborative project led by Dr Emma Coffield. Alongside colleagues in different departments, artists and creative practitioners, and members from local councils, the project involved a series of workshops to co-develop long-term models of support for grassroots artists. 
Read the blog to find out more.