Universities at War
Exploring the First World War stories associated with Durham and Newcastle Universities.
Through funding from HLF's First World War: Then and Now programme, Newcastle and Durham Universities worked in partnership to deliver an innovative community research project which aimed to tell the stories of the WWI fallen associated with both institutions.
About the research project
For over two years, a team of volunteers used the Libraries Special Collection Archives to piece together the stories of the staff and students from both universities who fought and died in the First World War, as well as the story of the universities during the war years. In addition to the research itself, this project encompassed a school outreach programme, volunteer blogs and digital story-telling, two exhibitions, community group partnerships, a student-led documentary project and an oral history project.
During the project, we created a website where the research data is available in an interactive and engaging way. Importantly, it presents our research in an accessible way to schools, community groups, history groups and members of the public so that the stories gathered will not be lost.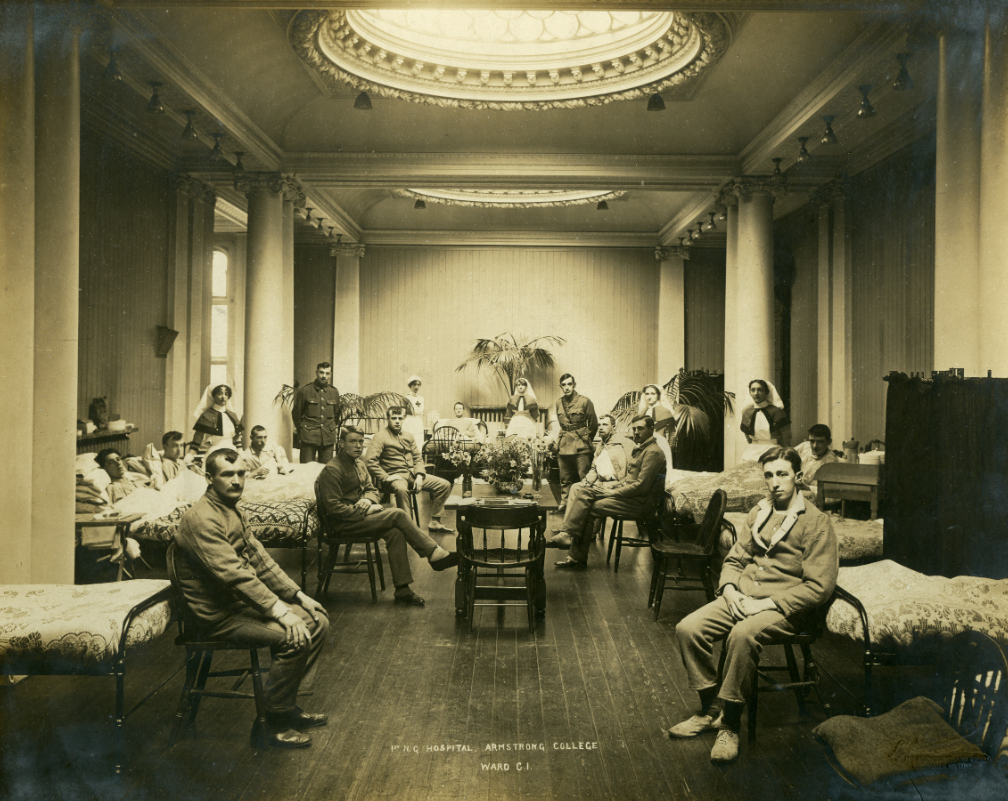 The project today
The Universities at War website remains a well-used resource, with the website recording over 20,000 views last year. It is an integral resource for the University's school outreach offering for both key stages 3 and 4, and in 2021, the website was a key resource for a special research project within the School of Medicine relating to those female medical graduates who undertook active military service during World War One.
Data collected from the University archives continues to be added to and enhanced by members of the public, who generously send both family information and photographs about members of their family they have found on the site. Durham University Library also continues to allow volunteers from both Durham and Newcastle Universities to research remaining WWI sources based at Durham University Archives.
Funder: Heritage Lottery Fund
Duration: May 2015 – September 2017
Lead partners: Newcastle University Library and Durham University Library
Significant other involvement: Through the University Library Schools Outreach Service and Durham University Schools Outreach Service, a number of schools participated in this project.
Further information: Visit our official website to explore the project in detail. You can also check out our 'Your Stories' section, which a student documentary about the project and volunteer-contributed 'digital story' pieces.