The 'Wild Man' Game: Engaging Young People with Heritage
Developing tools to enhance young people's engagement with heritage and the historic built environment.
This project looked at ways to engage children and young people with heritage sites. It began with a survey of current provision, both analogue and digital.
After a series of workshops with project partners, including heritage providers, academics and industry figures, we began work on a specific project to build a digital solution for deployment at Belsay Hall (part of Belsay Hall, Castle, and Gardens under the stewardship of English Heritage).
About the research project
The original idea of the project was to use successful strategies from children's literature as a basis for the digital provision. We did this, as well as building on the learning from the various participants and stakeholders at the workshops.
We ended up with an innovative iPhone/iPad app called 'Wild Man', which was successfully trialled at Belsay in 2015.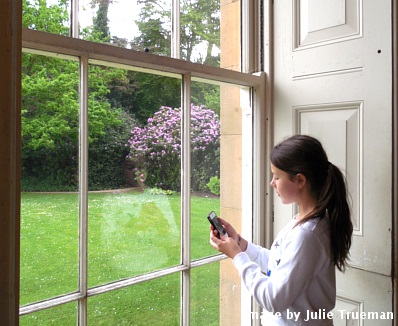 Funder: Third project was funded as part of the Creative Exchange; an AHRC-funded knowledge exchange hub for the creative economy.
PI and Investigating Team:
Gavin Wood - Computer and Information Sciences, University of Northumbria
Simon Bowen - Computing, School of Computing
Matthew Grenby - English Literatuer, School of English Literature, Language and Linguistics
Julie Trueman - School of Design, University of Northumbria
Partners: English Heritage