Newcastle set for region's biggest hackathon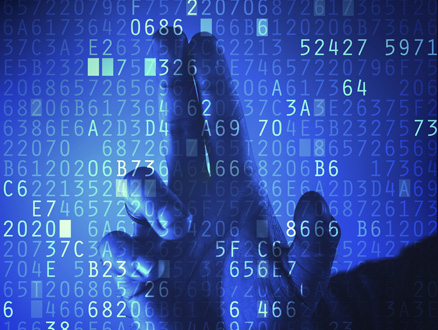 Budding programmers from across the country will flock to Newcastle this weekend for the biggest public hackathon ever held in the North East.
HackNE, co-hosted by Bede Gaming and Major League Hacking (MLH), and organised by Newcastle University students, will bring 150 technology enthusiasts together at the Great North Museum for 24 hours of coding, creativity and fun.
Hackathons give developers total freedom to build innovative or problem-solving software within a day – and have given birth to a number of ground-breaking successes over the years.
Newcastle University Computer Science students Andon Andonov, Luca Arnaboldi and Plamen Kolev were instrumental in organising the event.
Andon, 20, said: "Events like HackNE are fantastic. It will be immensely beneficial to see what the region has to offer in terms of talent and it also helps to get the message across just how fun it actually is to programme when you're given free rein to do whatever you want.
"It also gives students and budding developers a chance to impress companies in a much more involved way than careers fair."
Dr Steve Riddle, lecturer at the School of Computing Science said, "It's great to see Andon and the other students putting together this Hackathon event at the Great North Museum. It provides a superb opportunity for participants to show companies what they're capable of in an intensive 24hr period, to develop their skills, and to have fun at the same time."
The event is open to students from all over the UK and so far has attracted participants from Newcastle, Manchester and Nottingham universities. Anyone traveling to Newcastle will get travel cost reimbursement of up to £40.
Bede Gaming is offering prizes to the best hacks and those teams that can meet its tough challenges, while also keeping a keen eye out for top talent that could potentially work for the firm in the future.
Its team of developers will also be on hand to help hackers crack coding problems on the night.
Managing director Dan Smyth said: "Hackathons are a brilliant way of generating creativity, innovation and testing the boundaries of technology. They're also loads of fun and at HackNE there'll be plenty of free pizza, good company and mind-boggling challenges for developers to get their teeth into."
Other companies represented on the night are MLH sponsors Bloomberg, PayPal: Braintree, SendGrid, Capital One and namecheap.
MLH powers the official student hackathon league which each semester, sees over 15,000 developers, designers and makers compete in hackathons.
Bede Gaming, which hosts its own regular in-house hackathons, was founded in May 2012 with a vison to become the best platform provider in the online gambling world.
It has since grown a 110-strong workforce, opened additional offices in London and Bulgaria and built up a client list featuring some of the biggest names in the online gambling industry.
Places at HackNE are free. Anyone wishing to attend is asked to register in advance.
published on: 5 November 2014