Newcastle University ranked 16th in UK for global research power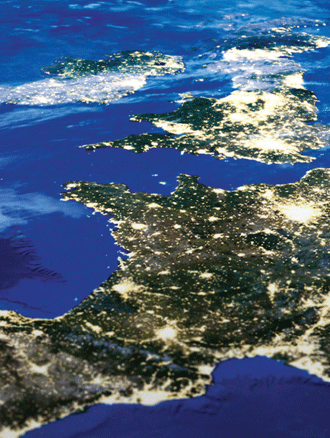 An independent assessment of UK university research quality published today has confirmed Newcastle University's position as one of the most powerful research universities in the country and the most powerful in the North East.
The Research Excellence Framework (REF 2014), a six-year assessment of research activity in 154 UK higher education providers, puts Newcastle University at 16th in the UK for research power, a rise of one place from 2008.
REF 2014 confirms Newcastle's global academic status, with the University's research into areas such as neuroscience, English language and literature and computing science rated as amongst the leading departments in the UK.
Newcastle University's performance in 28 individual fields of research was reviewed by panels of internationally-renowned experts who were specifically looking for the institution's impact on global society.
Research areas ranging from dentistry and biological sciences, to civil engineering, maths, and media and cultural studies were all rated as world-leading or internationally excellent.
REF 2014 has been conducted by the four higher education funding councils for England, Wales, Scotland and Northern Ireland. It grades the quality of research staff from 4* (world-leading), to 1*(nationally recognised). Research falling below this standard is rated 'unclassified'.
The REF 2014 showed that the vast majority of Newcastle University's research was placed in the top two categories of 4*(world leading) or 3* (internationally excellent).
All higher education providers were invited to submit to the REF 2014 and the results will be used to decide how much research funding they receive in their annual grants from Government, from 2015 onwards.
The news comes within months of Newcastle University being ranked in the top 1% of universities in the world by the QS World University Rankings 2014.
Professor Chris Brink, Vice-Chancellor of Newcastle University, said: "This result confirms that Newcastle's traditional strengths in medical sciences, engineering, arts, humanities and social sciences continue to perform well.
"As a world-class civic university Newcastle's research is focused on addressing some of society's most pressing issues. We believe it is not enough to ask what we are good at, but we must also ask what we are good for. In other words, we want our research to have the maximum impact in Newcastle and the North East, the UK and the world.
"The REF 2014 is definitive proof of the difference our work is making to global society in areas such as electrical engineering, geography and modern languages and reinforces our philosophy of 'Excellence with a Purpose'.
"It is especially pleasing to see that our pursuit of this civic agenda has worked in tandem with our pursuit of academic excellence, with REF showing an increase in the very highest quality of research in the country.
"Importantly, this excellent result will help underpin our ambitions for future investment at sites including: the Centre for Ageing and Vitality where we are establishing a £40m national centre for Ageing Science and Innovation – recently backed by George Osborne in his Autumn statement - and at Science Central where we are creating a £58m development for the study of urban sciences and sustainability.
"Today's announcement is testament to the quality of our staff and I would like to thank them for their efforts and commitment."
Among the top performing research subject areas at Newcastle are:
Computing Science – in which 87 percent of research was classed 4* world-leading or 3* internationally excellent. Examples of the impact of this research include work by Professor Anil Wipat using computing science to de-risk clinical trials and develop new methods for drug discovery.
Medical Sciences – across the whole range of medical sciences, 85 percent was classed 4* world-leading or 3* internationally excellent with high impact from a world leading environment. Examples of the impact of this research include work by Professor Ian McKeith which led to the first diagnosis and treatment of Lewy body dementia.
English– top 3 in the UK for its research quality, with all of its impact being rated as world leading. Examples of the impact of this research include work by Professor Jackie Kay around her critically-acclaimed memoir about inter-racial adoption.
To read more about the impact of Newcastle University's research and the academics involved, please visit our international research impact website
To keep up-to-date with the latest research developments at Newcastle University follow #impactNCL on Twitter.
published on: 18 December 2014