Professor given prestigious national role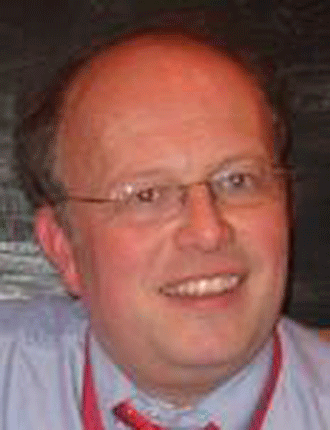 A leading Newcastle University academic has today been given a prestigious role at the National Institute for Health Research.
Professor Dave Jones has been appointed NIHR's Dean for Faculty Trainees where, in this important leadership post, he will help achieve a key aim of creating the next generation of health researchers by ensuring the quality of training programmes and development of career pathways for healthcare professionals.
Professor Jones (pictured), who is an expert in liver immunology at Newcastle University, has a strong track record in the NIHR having chaired the Infrastructure Training Forum in his job as NIHR Lead on Academic Training.
He said: "I love working with trainees and I genuinely think the NIHR is world-leading in its approach to training.
"Research is changing fast and training is the link to a skilled workforce especially in emerging areas such as health informatics, statistics and genomics, and we have a job to do in encouraging more trainees to take these paths forward.
"We need to identify what the needs are and evolve the programmes to suit - I want to raise awareness of the NIHR as an innovative leader in training and one that is responding to science."
Professor Jones is a Consultant Physician Hepatologist at Newcastle Hospitals NHS Foundation Trust. He takes over the NIHR Dean for Faculty Trainees role from Professor Jim Neilson who was the inaugural post-holder in 2008 and is now retiring.
Professor Dame Sally Davies, Chief Scientific Advisor at the Department of Health, said: "The support, training and development of researchers is essential in sustaining the country's health research system and a highly educated health research workforce is a prerequisite for the nation's capability to undertake and attract world-class health research.
"I am delighted that Professor Jones has joined the team. He brings a wealth of experience and enthusiasm with him, and I am looking forward to working together as we continue to develop the future leaders in research."
published on: 1 July 2015