Experts discuss how to improve the experience of ageing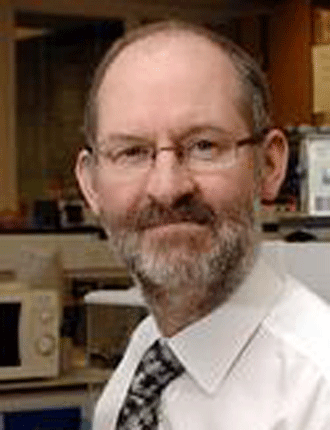 Planning your retirement, eating healthily and having meaningful social interactions, could all help us to live healthier for longer.
These are just some of the ideas to be discussed at the 6th Annual Alliance for Healthy Aging: Interventions to Slow Down Ageing, hosted by Newcastle University's Institute for Ageing, which begins on International Day of Older Persons, Thursday, October 1.
The conference, which brings together a number of eminent academics in the field of ageing, including five from Newcastle University's Institute for Ageing, will discuss a range of topics, with the aim of identifying further research streams and the adoption into clinical practice of some of the research projects already underway. All relate to the process of ageing and ways of slowing, or improving the experience of it.
Amongst the speakers is John Mathers, Professor of Human Nutrition, Director of the Human Nutrition Research Centre, Newcastle University, whose work includes developing interventions that can help people of retirement age change their lifestyle and improve their experience of older age.
LEAP website
Professor Mathers (pictured) will discuss ideas and conclusions drawn from a five year study, the Livewell Progamme, in which scientific evidence and co-design research approaches with older people were used to develop an intervention website called 'LEAP' (lifestyle, eating, activity and planning), which is intended to help people to make lifestyle changes around physical activity, diet and social interactions.
He said: "Each one of us can have a positive impact on the way our body and mind adapt to getting older. We have seen through our work how small interventions, such as being more physically activity, adopting better eating patterns and developing more meaningful social relationships can really make a difference to how people age. As more people live longer, adapting to, and making the most of much longer periods of life post retirement is important not just for the individual, but also for society as a whole."
LEAP was tried out in a pilot study with 75 people from the North East. The success of this pilot study run by Professor Mathers and his team – participants enjoyed being part of the study and 95% of them completed it – means that the team now have the evidence to plan a much a bigger project in which the intervention will be tested out in different areas of the country.
The conference, which runs over three days, 1-3 October 2015 is a collaboration between Mayo Clinic Kogod Center on Aging, The University Medical Center Groningen, and Newcastle University Institute for Ageing. It highlights the important work at Newcastle University responding to the societal challenge of Ageing by seeking new ways to help us all live better for longer.
published on: 30 September 2015