One in over a thousand - Cancer diagnostic tool awarded best European project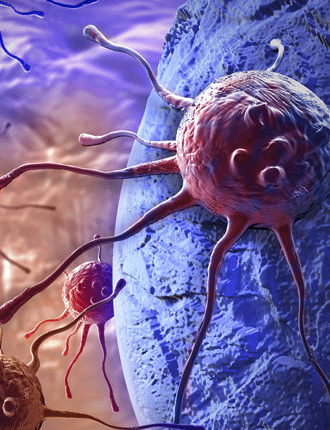 A Newcastle University spin-out company, Selective Antibodies Ltd, is part of a group whose work has been awarded the prize of the best European project from over 1,000 projects awarded by the EU.
The company, led by Professor Colin Self, has been involved in developing nanotechnological toolkits for multi-modal disease diagnostics (NAMDIATREAM). The consortium was awarded the best project in the area of Nanotechnology and nanosciences, knowledge-based multifunctional materials and new production processes and devices (NMP) at the EuroNanoForum 2015.
NAMDIATREAM technology is based on cutting edge nanotechnology-based tools for multi-modal detection of biomarkers, permitting identification of early disease onset in a high-specificity and throughput format for clinical, laboratory and point-of-care devices.
The NAMDIATREAM consortium has successfully developed innovative diagnostic devices for the early diagnosis of three common cancer types: lung, breast and prostate of which there were 4.5 million cases in 2012.

Professor Self said: "We helped develop diagnostic tools to provide fast methods of detection the inflammatory markers such as cortisol and neopterin. It was exciting to be part of such an important project, with outstanding partners, which shows such promise for the rapid diagnosis of cancer and other conditions."
More details about The FutureFlash! Best Project competition can be found here.
published on: 25 September 2015