Research aims to unlock the effects of a childhood condition on the brain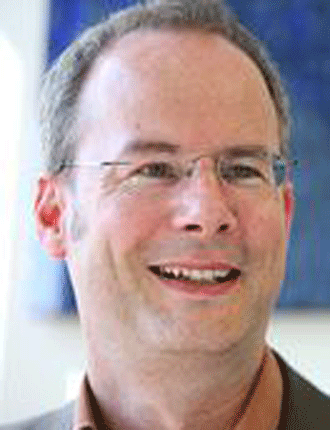 A scientist from Newcastle University is set to begin groundbreaking research to better understand a life-limiting muscle-wasting condition.
Professor Volker Straub, from the Institute of Genetic Medicine, will conduct a three-year study on how Duchenne muscular dystrophy affects the brain, an aspect of the condition of which little is currently known.
Learning difficulties and cognitive issues are common among the 2,500 children and young people with Duchenne muscular dystrophy, which is caused by the lack of a vital muscle protein and leads to increasingly severe disability.
Following decades of research, several potential treatments are now in clinical trials. By tracking changes in the brain as the condition progresses, Professor Straub hopes to both improve knowledge and to help measure the effectiveness of future treatments.
The research is being funded by a £136,000 grant from Muscular Dystrophy UK.
Professor Volker Straub, honorary consultant in clinical genetics at Newcastle Hospitals NHS Foundation Trust, said: "Over the past 25 years most of our research efforts in Duchenne muscular dystrophy have been focussed on trying to better understand the mechanisms that are leading to progressive muscle weakness, including the weakness of the respiratory muscles and the heart muscle.
"These were of course, and still are, very important issues that need to be addressed. Nevertheless, we have probably neglected research that investigates the brain function in patients with Duchenne muscular dystrophy.
"Many families point out that learning difficulties and particularly behavioural problems in their sons are as worrying for them as the muscle symptoms. I'm therefore very grateful to Muscular Dystrophy UK that our grant looking at the brain in Duchenne muscular dystrophy, and in some other muscular dystrophies by magnetic resonance imaging, has been successfully funded."
Scores of families living with Duchenne muscular dystrophy have helped to make the grant possible by supporting Muscular Dystrophy UK's Duchenne Research Breakthrough Fund. The Fund is on track to raise £2.7 million for cutting-edge treatment research by 2017.
Child sufferer
George Pegg, 12, from Blyth, Northumberland, has Duchenne muscular dystrophy. His family set up a fund called George's Journey to back research into the condition.
George's mum, Lilian, said: "Research like this is so important. George doesn't have cognitive issues, but we know this is an additional challenge that many children with Duchenne muscular dystrophy face. Being able to fund research to give us more understanding of the condition and what causes some of these issues is a great thing."
Muscular Dystrophy UK said the research project is a vital step towards further understanding the complex condition.
Dr Marita Pohlschmidt, Muscular Dystrophy UK's Director of Research, said: "We are proud to be funding Professor Straub's invaluable study. It is vital that we thoroughly understand its effect on all areas of the body, to develop the most effective treatments possible.
"Many children born with Duchenne muscular dystrophy will live with learning difficulties or impaired cognitive function. Professor Straub's research will shine a spotlight on the condition's effect on the brain, vastly improving our knowledge of the processes taking place."
published on: 7 September 2015