Exploring the advantages of open data
Student project explores the advantages of open data
Published on: 20 October 2015
Raising awareness of open data was the mission of a project led by students from the North East and China.
Four Newcastle University Business School students worked with three students from Xiamen University School of Management in South East China on a three-week internship with the Federation of Small Businesses (FSB). They researched how open data is used around the world and how improved accessibility to it can support new start-ups and business growth in the North East.
After providing examples of good practice from Asia, Africa, North America, Europe and the UK, the students formulated a marketing strategy to help the FSB establish the North East as the best known region in the UK for its use of open data.
The project has shown that the North East can use open data to help residents report problems in their neighbourhood and give information on sites that the council is currently working on. It also reveals that new combinations of data can create new knowledge and help companies begin to understand their markets more clearly.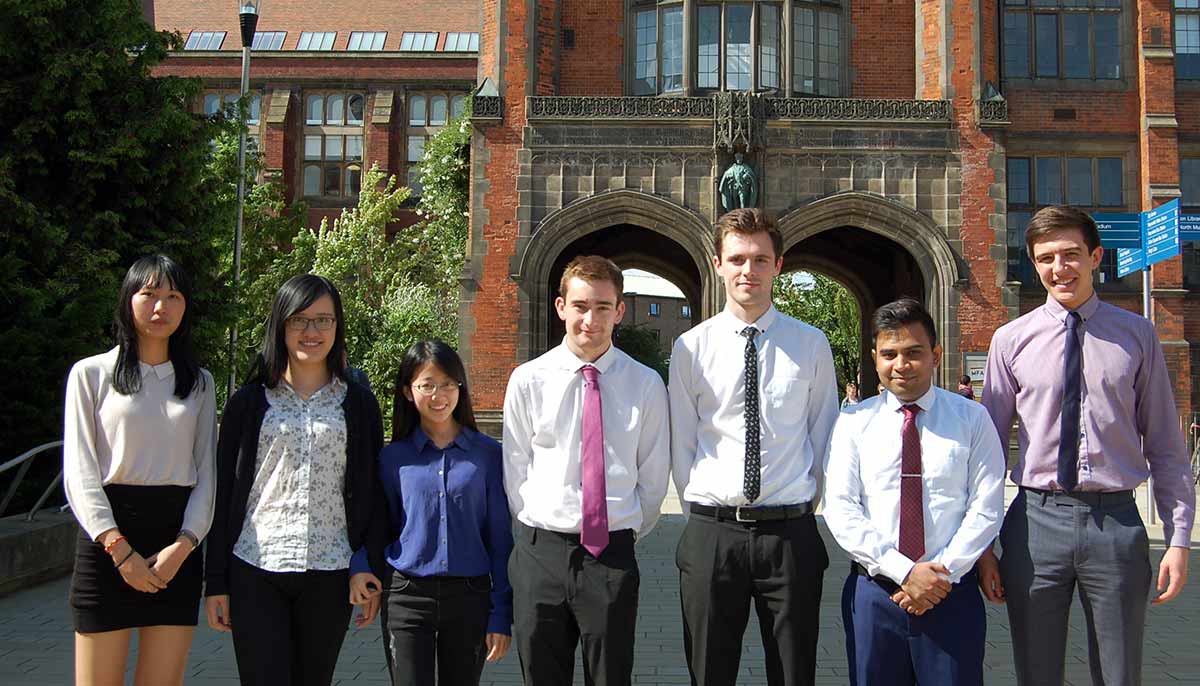 Supporting business growth
Project Supervisor, Simon Hanson, Development Manager at FSB North East, said: "We were delighted to work in partnership with Newcastle University Business School on our open data project and cannot praise the team highly enough.
"The level of professionalism and quality of support given by the international team of students in starting, supporting and completing our open data project was world class. The report that was produced has set the foundation shaping our campaign to help the North East lead the way in how we use open data. Inevitably this campaign will help continue the recovery of the regional economy and help us grow digital capability across the North East."
Yawen Guo is one of the Xiamen students who worked on the project. The Business Administration undergraduate said: "The FSB internship was a fantastic opportunity for me to gain some international experience because this was my first time abroad. Working with so many talented people helped me improve my interpersonal and business skills.
"After doing some research, I found that open data is quite useful, but people in China are not familiar with this concept, so I think this internship gave me lots of experience in this growing area."
Third-year Economics student, James Addy, was part of the Newcastle University Business School group. He said: "The internship has been a great experience. I have learnt a lot of important information about open data, and we met many business people who taught us valuable skills.
"My favourite thing about the internship was getting to know all of the other interns and getting to show the international students around the city and introduce them to British culture."
Global Experience Opportunity
During their internship students also visited a number of small businesses to gain an insight into how they operate in the region. The Confucius Institute at Newcastle University also provided Chinese taster sessions, and students took part in sessions organised by Newcastle University Careers Service
The internship formed part Newcastle University Business School's Global Experience Opportunity (GEO) programme, which encourages students to gain global experience in order to boost their employability.
Newcastle University Business School teaches more than 3,500 students from over 80 countries. It holds certifications by the Association to Advance Collegiate Schools of Business (AACSB), the European Quality Improvement System (EQUIS) and the Association of MBAs (AMBA). This puts the Business School among only 22 to hold triple accreditation in the UK and just 1% of business schools worldwide.
---
Latest News