Newcastle academic appointed to Irish government a
Newcastle academic appointed to Irish government advisory panel
Published on: 29 October 2015
Dr Daithi Mac Sithigh, from Newcastle Law School, has been appointed by the Irish Government as a member of its Open Data Governance Board.
Strategic leadership
The board was set up earlier this month to provide a strategic vision and leadership for Ireland's Open Data Initiative.
Open data is data that can be freely used, modified and shared by anyone, anywhere, for any purpose. It is about making data held by public bodies available and easily accessible online for reuse and redistribution. As public bodies have progressed in areas like eGovernment and data analytics, the potential of data and, in particular, open data to help deliver economic, social and democratic benefits has become clear.
Dr Mac Sithigh will work with other members of the Board to provide advice on international best practice in the area of open data, to help improve the capability of public bodies in Ireland in implementing open data, and to consider opportunities to maximise the value of public sector data and information for long-term economic, social and democratic benefits.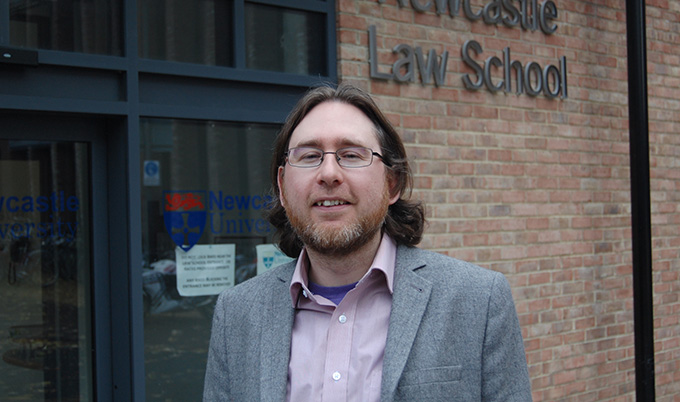 Law and technology expert
As an expert in law and technology, Dr Mac Sithigh will contribute to discussions on how open data can enable greater engagement with and participation in public affairs, and take part in discussions on data, privacy and the public interest. He will also bring his experiences working in England and Scotland to Irish discussions.
He said: "I am delighted to be a member of this new Board. The Government's decision to set up this interdisciplinary group demonstrates a commitment to robust governance in this exciting and promising area. In working in the CREATe research centre for copyright and new business models in the creative economy, and in my recent work on the UK Coalition government's approach to information technology law, I have seen how important this field is."
The Minister for Public Expenditure and Reform, Brendan Howlin T.D. said: "The members of the Open Data Governance Board bring a very good mix of skills and expertise encompassing academia/research, established Irish business, SME/Start-up community, international business, NGO/civil society, legal, technology and the cultural sector. These qualities will allow the Board to achieve its mandate as an action-oriented Board; providing strategic leadership and supporting me in driving implementation of the Open Data Initiative".
---
Latest News