Researchers work to make heart transplants safer
Researchers work to make heart transplants safer
Published on: 16 October 2015
Researchers at Newcastle University have received funding from the British Heart Foundation to look at making heart transplants safer and longer-lasting.
Current issues
On average, three people die every day in the UK whilst in need of an organ. Transplant waiting lists remain stubbornly high, with figures showing that last year over 30 people in the North East died due to a shortage of donor organs.
181 heart transplants took place in the UK last year. Due to advances in medicine, it is now rare for a transplanted heart to be rejected immediately after a transplant occurs. However, around 40% of hearts are rejected within 10 years, resulting in the patients re-joining the ever-growing waiting list for a heart transplant.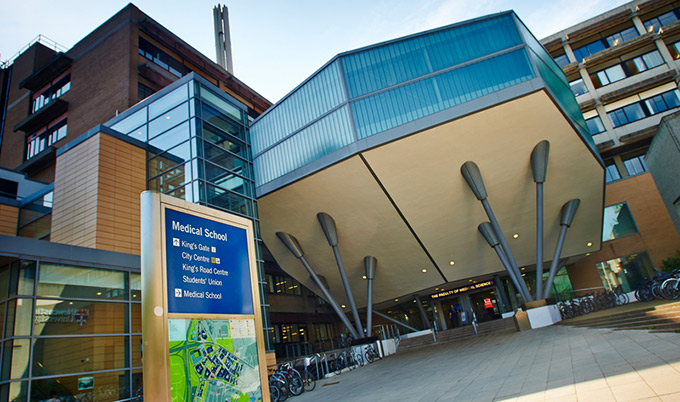 Detecting an individual's risk of transplant rejection
Professor Simi Ali and her team at Newcastle University medical school will use the funding to investigate the role that certain proteins, called chemokines, play in transplant rejection.
The team hope that by determining the function of these proteins it may be possible to detect an individual's risk of transplant rejection. Such tests could allow medical professionals to intervene, give individualized therapy and prolong the survival of the transplanted heart. Prof Ali's research will involve samples taken from the Newcastle Institute of Transplantation Tissue Biobank, based at Newcastle Upon Tyne Hospitals NHS Foundation Trust's Freeman Hospital.
Professor Simi Ali, leading the research at Newcastle University, said: "By understanding more about the process by which organs are rejected we hope to develop blood tests to allow us to catch a transplanted heart in the early stages of rejection. The ultimate aim of our research is to reduce the number of people suffering from organ rejection, and to prevent people from re-joining a growing transplant waiting list."
Cardiovascular disease research
Over the last 10 years the BHF has funded over £5 million of cardiovascular research at Newcastle University. The half a billion pounds pledged nationally by the BHF as part of their new research strategy will be used to fund the best researchers working across all areas of cardiovascular disease research. However, this commitment to fund life saving research will only be possible with the continued generosity of the UK public.
Professor Jeremy Pearson, Associate Medical Director of the British Heart Foundation, said: "For people with severe heart failure, heart transplantation is often the only option. This research being undertaken at Newcastle University could increase our ability to prevent transplanted hearts from being rejected. Ultimately, allowing people who have undergone this procedure to live longer, healthier lives with a healthy donor heart."
"The BHF exists to end the suffering caused by all forms of heart and circulatory disease and we're committed to funding the very best researchers doing the highest quality research in order to achieve that goal."
The funding is announced as part of the BHF's new research strategy which in which the BHF has committed to spending over half a billion pounds on research in the next five years.
Press release adapted with thanks to the British Heart Foundation.
---
Latest News