University welcomes Pulitzer Prize-winning poet
Reimagining history with Pulitzer Prize-winning poet
Published on: 16 October 2015
Pulitzer Prize-winning poet Rita Dove comes to Newcastle University this week to talk about the role of the poet in re-shaping, reframing and reimagining history.
The former US Poet Laureate will give the 2015 Poetry Society Annual Lecture and will also read some of her poems. The event takes place on Thursday 22 October and is being hosted by the Newcastle Centre for the Literary Arts (NCLA).
Coinciding with Black History Month, Dove's lecture, 'How Does a Shadow Shine? Poetry, Music & the Underside of History', will explore how poetry can pull lives from the shadows.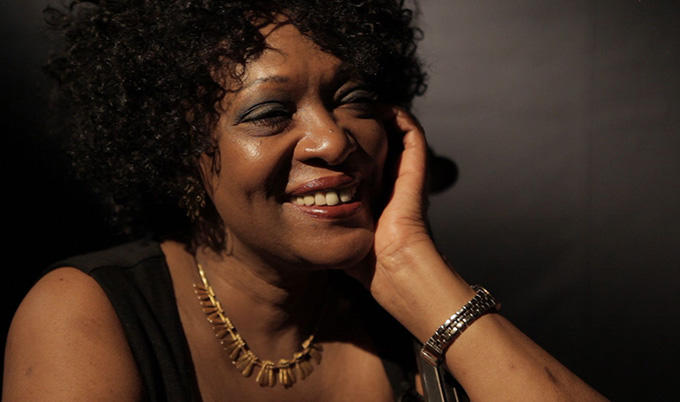 Exploring history and imagination
Her lecture will cover the story surrounding Beethoven's Kreutzer Sonata (Violin Sonata No.9). which was originally titled 'Sonata Mulattica', and composed in honour of a now-forgotten musical wunderkind, a 'mulatto' virtuoso violinist called George Bridgetower.
Dove has pieced together Bridgetower's story, with its underlying theme of racism for her own work, Sonata Mulattica. Exploring the intersection between history and imagination, she will describe how she reconstructed Bridgetower's life, working from historical sources and filling in the gaps. "Poetry is not about biographical truth, it's about an emotional truth," explains Dove. Being wrapped up in facts, is to be trapped by facts. The poet needs to fantasise, speculate, and "eavesdrop on the gods".
During her talk, Dove will also reflect on earlier work, such as her Pulitzer Prize-winning collection Thomas and Beulah, a verse cycle loosely based on her grandparents.
Professor Linda Anderson, Director of NCLA, said: "Each year, The Poetry Society commissions a new lecture given by a high profile poet of international standing. We're privileged that this year's lecture is to be given by such a powerful poet as Rita Dove, and I'm really looking forward to welcoming her to the University."
Rita Dove (pictured) was the first African American US Poet Laureate, and the youngest, serving from 1993-95. She has received the 2011 National Medal of Arts from President Obama and the 1996 National Humanities Medal from President Clinton, making her the only poet to have received both presidential medals. She has received many academic and literary honours and is currently Commonwealth Professor of English at the University of Virginia.
The Poetry Society Annual Lecture takes place at 7.15pm on Thursday 22 October, at Culture Lab, Newcastle University. For tickets and more information, visit the Newcastle Centre for the Literary Arts website.
Picture of Rita Dove courtesy of Spark Media.
---
Latest News