Dementia Friendly stations
New video will help dementia patients use the railway system
Published on: 12 November 2015
A new video has been launched to encourage patients with dementia to use the railway system knowing that they have the support of rail staff and police.
Newcastle University has joined forces with the British Transport Police (BTP) for a YouTube video campaign to raise awareness of Dementia Friendly stations.
The video has been funded by Newcastle University's Dementia Innovation Hub – which hosts the North East Dementia Alliance - and Virgin Trains East Coast.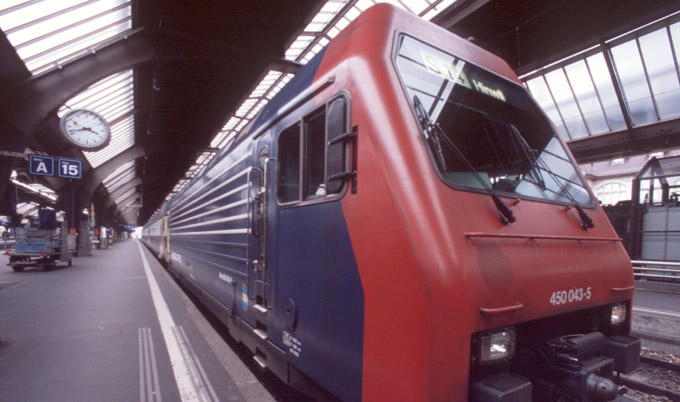 Supporting passengers with dementia
Special workshops to support passengers with dementia are being rolled out to rail staff and police officers across the region in partnership with the North East Dementia Action Alliance, Alzheimer's Society and BTP.
Passengers will be able to recognise staff and police officers who have undergone the training by the blue 'Dementia Friendly' logo pin badge worn as part of their uniform.
Dr Lynne Corner, Director of Engagement at Newcastle University's Faculty of Medical Sciences, said: "The Dementia Innovation Hub at Newcastle University works in partnership with a wide range of organisations to help ensure people with dementia continue to live as independently as possible.
"This work is fantastic as it means many people will be supported to travel to see friends and family and raise awareness of living well with dementia."
Police officers and staff will recognise dementia symptoms
BTP officers PC Fiona Andrews and Police Community Support Officer Amanda Cooper developed the video.
PC Fiona Andrews said: "We found that people with dementia would often turn up at stations in a stressed or anxious state as they were confused or experiencing problems remembering their travel plans.
"As police officers and staff we wanted to help, but without recognising the symptoms of dementia we would bombard them with questions which would often confuse them further.
"It's very important that officers and rail staff understand and are aware of the condition, and how to help people living with dementia whilst challenging stigma and discrimination - the training programme we have been rolling out will help to achieve this.
"Making stations Dementia Friendly will enable us to give independence and confidence back to anyone with the condition visiting the station to allow them to live life to the full and be able to visit places and travel just like everyone else."
The campaign has attracted attention from as far away as Japan where much work is being done to see how companies can provide support for those people living with dementia.
PC Fiona Andrews added: "If the work that we do can provide those with the disease with practical help to use the railway network and help build their confidence to travel and have a better quality of life, then that's a great thing."
Virgin Trains is proud to be pioneering this additional support for customers with support from other partners.
Clare Ansley, Virgin Trains General Manager for North East stations, said: "This is a great achievement which will help so many of our customers. We're working closely with British Transport Police, our communities along the route and other partners to improve the experience all of our customers receive when travelling with us."
Press release adapted with thanks from British Transport Police
---
Latest News