Team awarded £500,000 to improve dementia diagnosis
Published on: 6 November 2015
Scientists are embarking on a five-year study to develop new tools for the early diagnosis of dementia with Lewy bodies.
Alzheimer's Research UK has invested £500,000 in the Newcastle University study, which aims to improve the accuracy and timeliness of a dementia diagnosis.
Dementia with Lewy bodies (DLB) affects around 130,000 people in the UK. As well as memory and thinking difficulties, people with DLB experience sleep disturbances, visual hallucinations and movement difficulties.
While these signs may sound quite distinctive, the fluctuating nature of the symptoms makes an accurate and timely diagnosis a challenge. Developing tools that can pick-up early clues of the disease will help doctors to provide people with tailored guidance on how to manage their symptoms as well as access to important support services.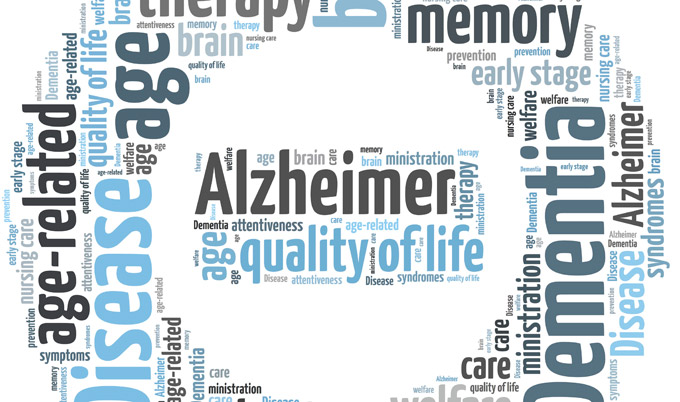 Focus of the study
The team, led by Professor Alan Thomas, an expert in old age psychiatry at Newcastle University's Institute for Ageing, will explore a new tool for diagnosing DLB earlier than is currently possible.
Rather than focusing on biological changes in the brain, the team will instead turn their attention to nerve cell disruption in the heart. Researchers are making this surprising change of focus because of growing evidence that the toxic protein responsible for DLB also builds-up in nerve cells around the body – not just the brain.
Professor Thomas will investigate whether a scan to study changes in nerve cell communication in the heart could act as an early red flag for nerve cell damage in the brain.
He said: "The toxic proteins that build up in dementia with Lewy bodies can cause damage throughout the body, including the heart. We want to employ a sophisticated heart scan, already used in the NHS to detect other health conditions, to zero in on the earliest stages of dementia with Lewy bodies.
"We will be recruiting volunteers from across the area to take part in this five-year study and this new funding will allow us to learn more about the initial stages of dementia with Lewy bodies and refine the tools we can use to make an early diagnosis."
Mild cognitive impairment
The scan will be trialled in people with mild cognitive impairment (MCI) – a condition associated with mild memory and thinking difficulties. There are many different reasons why people develop MCI but in some instances, people with MCI will go on to develop dementia. At the moment, it is difficult for doctors to accurately predict whether someone with a diagnosis of MCI will go on to develop dementia, and what form of the condition they have.
The study is an example of the importance of Newcastle Academic Health Partners (NAHP) as research will be carried out at the Campus for Ageing and Vitality, a Newcastle University and Newcastle Upon Tyne Hospitals NHS Foundation Trust collaboration.
Officially bringing together Newcastle Hospitals and Northumberland, Tyne and Wear NHS Foundation Trusts with Newcastle University, the NAHP is delivering world-class services through joint scientific research, education and clinical care.
Dr Emma O'Brien, from Alzheimer's Research UK, said: "Nearly 35,000 people in the North East are living with a form of dementia, including dementia with Lewy bodies.
"Improved diagnostic accuracy will enable more tailored support networks to be put in place, improving the lives of people living with DLB and their loved ones. Crucially, a diagnostic approach like this could help people to enter future clinical trials at a time when they are most likely to benefit from new treatments. Alzheimer's Research UK is pleased to be able to support this pioneering project."
Press release with thanks from Alzheimer's Research UK
---
Latest News