rUTI antibiotic resistance
Pioneering project will help in the fight against superbugs
Published on: 18 November 2015
Experts at Newcastle University are leading a flagship project to research a non-antibiotic treatment to help prevent recurrent urinary tract infections.
It is estimated that half of all women in the UK will have a urinary tract infection (UTI) at least once in their lifetime and over one third will have a recurrence – a condition known as recurrent urinary tract infection (rUTI) - which can be uncomfortable and stressful.
A long-term low dose of antibiotic is the most frequently used option to prevent rUTI, however regular use can cause the bacteria to become resistant to the treatment.
Antibiotic resistance has become a global health problem and Newcastle University has received £950,000 from the National Institute for Health Research (NIHR) to assess an alternative drug.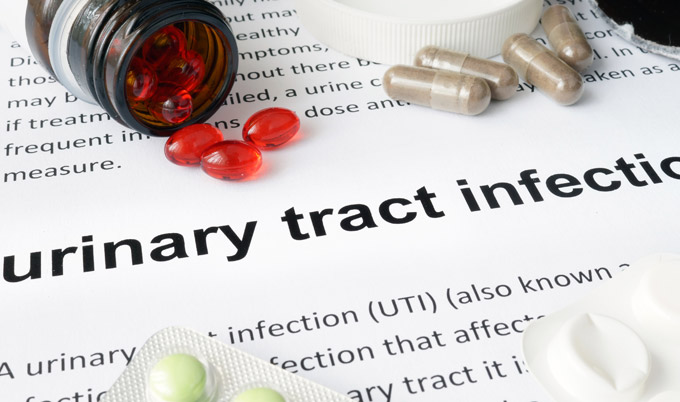 ALTAR trial
The ALTAR trial (ALternatives To prophylactic Antibiotics for the treatment of Recurrent urinary tract infection in women) will compare a drug called methenamine hippurate against the current standard of daily low dose antibiotic.
It is hoped that methenamine hippurate, which is a urinary antiseptic, will be as good at preventing rUTI, have fewer side-effects and an almost zero chance of resistant bacteria developing.
Chris Harding, Honorary Senior Lecturer at Newcastle University and Consultant Urological Surgeon at Newcastle upon Tyne Hospitals NHS Foundation Trust, is Chief Investigator of the four-year study.
He said: "It is vital that we undertake research both nationally and internationally to find alternatives to antibiotic treatments and the NIHR funding is enabling us to carry out this vital work.
"This study is trying to help solve an important problem with our current overuse of antibiotics which is causing more and more resistant bacteria.
"The use of effective non-antibiotic rUTI prevention strategies is highly likely to reduce risk to patients of both emergence of resistant organisms and subsequent difficult-to-treat clinical infections."
The study is a collaboration of the Universities of Newcastle, Leeds, Manchester and Cambridge. It is expected that a number of other institutes will join the study in the future.
More than 200 women who suffer from rUTI will take part in the trial based at Newcastle's Freeman Hospital. Half the participants will receive a methenamine hippurate tablet twice a day for 12-months, while the others will be given a once-daily dose of antibiotic for 12 months.
Antimicrobial Resistance Strategy
The Department of Health, in its UK Antimicrobial Resistance Strategy, has called for more research into drug resistant infections also known as antimicrobial resistance (AMR). The NIHR, the research arm of the NHS, has responded to this call by funding 16 studies, an investment of more than £15.8 million to date, with funding of further projects expected.
Antimicrobial resistance is when infections become resistant to treatment due to the overuse of antibiotics. As more antibiotics are being used across the world, the bugs they fight are growing resistant. This means the antibiotics we rely on to carry out routine operations and cancer therapies safely may become ineffective.
Developing new antibiotics can take up to 20 years so the race is on to find alternatives to these drugs while dramatically reducing the use of antibiotics. Leading economist Lord Jim O'Neill has predicted that if the issue of the over reliance on antibiotics is not tackled, this could result in 10 million extra deaths across the world by 2050.
Professor Dame Sally Davies, Chief Medical Officer and Chief Scientific Adviser at the Department of Health said: "Antimicrobial resistance is a very serious problem for society causing 5,000 deaths in the UK each year. We will lose this battle unless we get more evidence on how to prevent resistance in bacteria developing. That is why the research that the NIHR has committed to funding is so vital. This will help us stop current everyday health problems becoming fatal."
This week is the first ever global Antibiotic Awareness Week, and countries all over the world are joining together to take action.
The ALTAR trial is part of Newcastle Academic Health Partners (NAHP), a health alliance that harnesses clinical and academic expertise in the North East for the benefit of patients.
Bringing together Newcastle Hospitals and Northumberland, Tyne and Wear NHS Foundation Trusts (NTW) with Newcastle University, the NAHP delivers world-class healthcare through collaborative scientific research, education and patient services.
---
Latest News