Duncan Watmore scores a first-class honours degree
Duncan Watmore scores a first-class honours degree
Published on: 10 December 2015
Rising football star Duncan Watmore has become the second top-flight footballer to receive a first-class honours degree after graduating from Newcastle University today.
The 21-year-old Sunderland AFC player graduated with a degree in Economics and Business Management from Newcastle University Business School. He was given time off training to attend the ceremony with his family.
Duncan said: "I enjoyed studying at Newcastle University and I am honoured to be one of only two Premier League footballers to achieve a first-class honours degree. This wouldn't have been possible without all the support I've been given by the University throughout my degree, which has enabled me to balance my football commitments with my coursework.
"I want to say a big thanks to the University, my tutors, staff and a couple of my exam setters in particular, because my final two exams clashed with an international tournament in France and they have all gone out of their way to help me play for England and complete my degree. My fellow students have been very supportive as well, and have been to watch some home games.
"I know that the degree I received today will stand me in good stead in the future."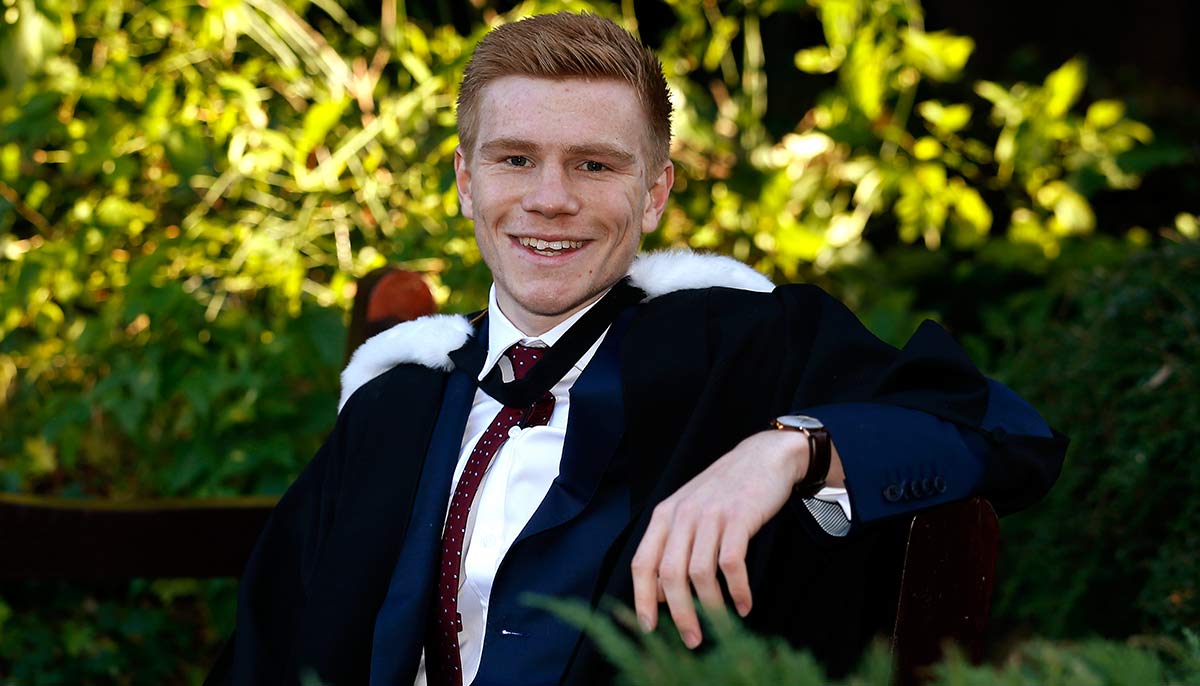 Showing great enthusiasm
Dr Francis Kiraly, Undergraduate Director, Newcastle University Business School said: "Duncan was an excellent student from day one. He has shown great enthusiasm throughout his time at Newcastle University and this last year we were very pleased to help him accommodate his football commitments as well as his dedication to his degree programme."
Dr Jonathan Jones, Degree Programme Director, Newcastle University Business School, added: "He has shown maturity in balancing these responsibilities and we wish him all the very best at the start of his promising career."
Duncan, who recently signed a new contract which will keep him at Sunderland until 2020, has scored two Premier League goals this season.
Earlier in the year, he came off the bench to inspire England Under-21s to victory in a Euro 2017 qualifier against Switzerland and was named Barclays Under 21 Premier League Player of the Year.
---
Latest News