Richardson Road redevelopment given approval
Richardson Road redevelopment given approval
Published on: 18 December 2015
Planning permission has been granted to transform the Richardson Road site into brand new student accommodation blocks.
Following the Council's approval of the £75.5 million project, the existing flats will be demolished and replaced by six new student accommodation blocks, ranging from four to 10 stories. The new site will provide 1279 ensuite bedrooms, a 351 increase in student bedspaces on the site. Demolition of the existing flats, built in the 1970s, will start in the summer of 2016 with the new halls set to open for students in September 2018.
Outline planning permission to extend the Sports Centre to provide enhanced facilities and new sports sciences building has also been approved by the planning committee.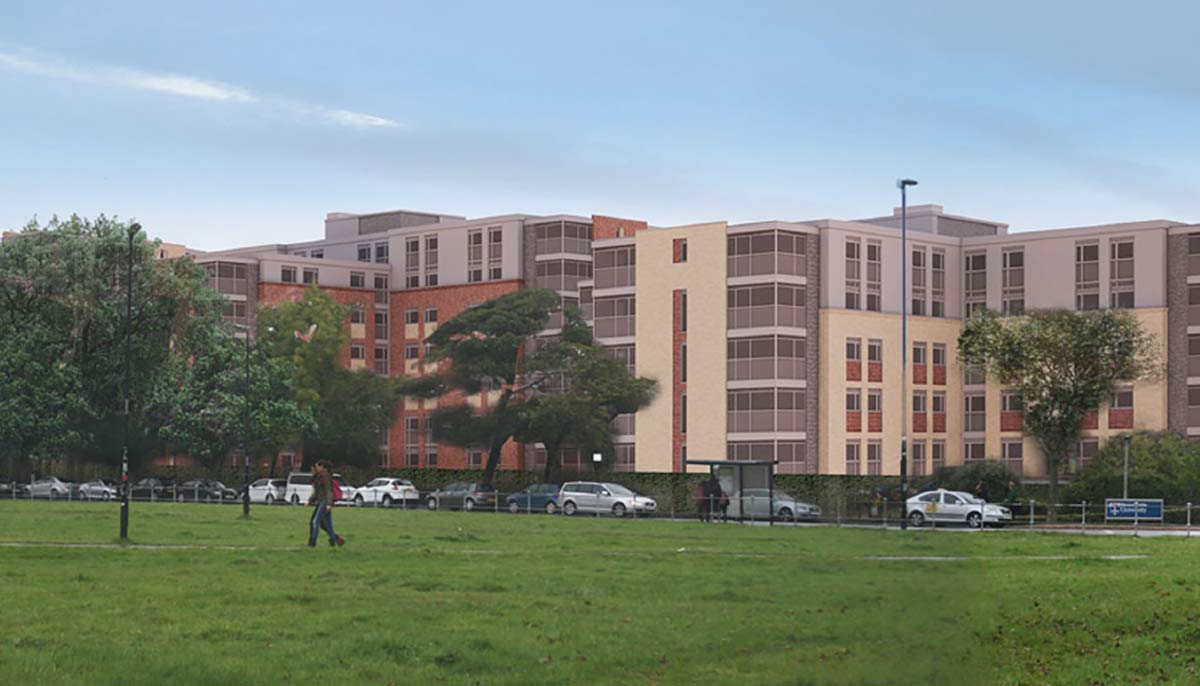 High quality student accommodation
Paul Bandeen, Head of Residences at Newcastle University, said: "Newcastle University welcomes this decision as it will allow us to replace outdated accommodation with the high quality facilities today's students need and expect. Our student numbers have grown by 25% over the last 10 years and the increase in rooms will allow us to meet both this existing need and future demand.
"Students make a significant contribution to the city's economy, and a great number of them have a positive effect on the local community through their voluntary work. The increase in accommodation will allow us to welcome more students to Newcastle, which will help the city and region prosper economically and grow as a community.
"The decision also gives us outline planning permission to extend the current Sports Centre and scope out research and teaching facilities to support our new degree programme in Exercise Biomedicine, enabling us to combine our long-standing reputation in medical research with the University's strong sports traditions.
"The University is ranked in the top 200 in the world, with an international reputation for excellence in many fields. To maintain and improve on this position in a very competitive market it is crucial that everything possible is done to attract and support the very best students, and the redevelopment of the Richardson Road flats is an essential part of helping us achieve this objective."
Students are not the only residents getting brand new accommodation. The proposal features the construction of two heated towers to accommodate a colony of rare species of bat that live on the site.
---
Latest News