Honorary graduates reflect University's values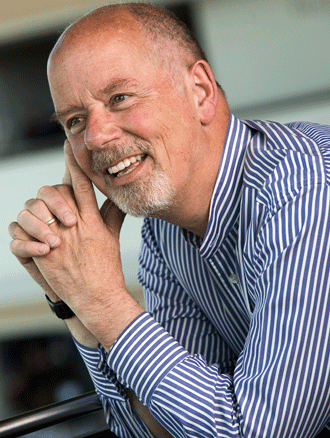 Influential leaders in their field are being recognised by Newcastle University.

Honorary degrees in music and science respectively are being awarded to Anthony Sargent CBE (pictured) and Professor James Syvitski.

As the director of Sage Gateshead since its inception in 2000, Mr Sargent has been a key player in the North East's creative development and has just been made a Freeman of the Borough of Gateshead in recognition of his work to date.

A graduate of Oxford University, where he held choral scholarships at Magdalen and Christ Church, his early career included 12 years at the BBC in a variety of radio and television production roles, including Concerts Planning Manager for the BBC Symphony Orchestra and the BBC Proms. ??In spring 1999 he was invited to re-join to the BBC as External Partnerships & Programme Development Manager for BBC Millennium Music Live, the most ambitious music project the BBC has ever staged.

Mr Sargent, who will be awarded a DMus in a special ceremony at the University in July 2015, says "After my Oxford years I so nearly embarked on an academic instead of a producing and managerial career, so this is really a very special honour for me, also recognising as it does the enormous pioneering contribution Sage Gateshead's education work has made in its first decade – within our region and also nationally and increasingly internationally."

He was also the first Artistic Projects Director at London's Southbank Centre and Head of Arts for Birmingham City Council.

Mr Sargent is currently Chair of the New York-based International Society for Performing Arts, a Fellow of the Royal Society of Arts, and (jointly with Sir Bobby Robson) was awarded the Hotspur Award in 2008, given annually to the person 'with bold endeavour' who has contributed most to the development of the North East. He received a CBE in June 2013 in recognition of his services to the arts.

Also receiving an honorary degree is Prof James Syvitski, who is widely regarded as a leader in Earth-system science. His research focuses on rivers, deltas, polar environments, sediment transport and continental margins. With over half of the world's population living on the coasts, his area of expertise is of huge importance to international research programmes and he works tirelessly to ensure science is presented in way that is easy for the public to understand.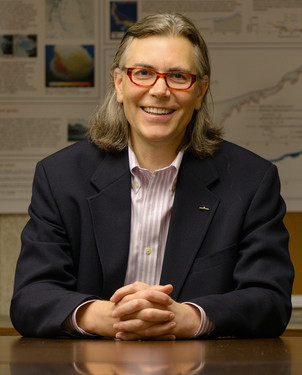 Prof Syvitski (pictured right), who will be awarded a DSc in July 2016, works in a field that has particular relevance to the University's societal challenge theme of sustainability.

He says "To meet the environmental challenges of the 21st Century, we must work beyond the natural sciences and forge new research interactions with the social sciences, humanities, business and law. "We must lay out a different approach to higher education, moving away from compartmentalized academic departments that currently define many academies and universities."

Prof Syvitski is chair of the International Geosphere-Biosphere Programme (IGBP), whose headquarters are at the Royal Swedish Academy of Sciences in Stockholm, Sweden. IGBP brings together thousands of scientists to explore the causes and consequences of global change from a variety of perspectives.

?At the University of Colorado, Boulder, USA, he holds professorships in multiple departments (Geological Sciences, Applied Mathematics, Atmosphere and Ocean Sciences, Hydrological Sciences, and Geophysics). Prof Syvitski is the Executive Director of the Community Surface Dynamics Modeling System, which coordinates scientists from 500 institutions located in 67 countries to develop, support and disseminate integrated software modules to the geoscience community.

A graduate of the University of British Columbia and a fellow of the American Geophysical Union, his experience spans industry, academia and government, balancing applied and pure research and economic potential with environmental concerns.

He has also served as Director of INSTAAR, an Earth and Environmental Systems Institute, and has won numerous awards for his work, including the Huntsman Medal for Outstanding Achievements in Marine Science from the Royal Society of Canada in 2009.

Dr John Hogan, Registrar, says: "Newcastle University has a long tradition of awarding Honorary degrees to individuals who have distinguished themselves in their chosen field – people who, through talent, endeavour and determination have made a significant contribution to society, to the North East region.

"We are proud to honour these individuals whose outstanding contributions to society also embody the spirit and values of our University."

Photo credit: Mark Savage

published on: 8 April 2015