MPs vote for change in IVF law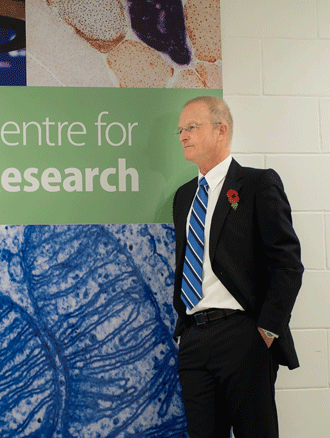 Scientists at Newcastle University have welcomed the news that MPs have voted for a change in the law so that a pioneering IVF-based technique to reduce the risk of mitochondrial diseases can be allowed.
Today's decision by MPs would enable the Human Fertilisation and Embryology Authority (HFEA) to consider granting licences to use a new IVF-based technique developed by scientists at the Wellcome Trust Centre for Mitochondrial Research at Newcastle University.
Known as 'mitochondrial donation' the techniques involve removing faulty mitochondria inherited from the mother and replacing them with the healthy mitochondria of another woman. The nuclear DNA, containing 99.9% of genetic material from the mother and father, remains unchanged.
Prof Doug Turnbull, Professor of Neurology and a consultant at Newcastle Hospitals NHS Foundation Trust, Newcastle University, said:
"I'm delighted for patients with mitochondrial disease. This is an important hurdle in the development of this new IVF technique but we still have the debate in the House of Lords, and importantly the licensing by the HFEA.
"Finally, I think the quality of the debate today shows what a robust scientific, ethical and legislative procedure we have in the UK for IVF treatments. This is important and something the UK should rightly be proud of."
Mitochondrial diseases are caused by inherited mutations in the DNA contained in mitochondria – tiny structures present in every cell that generate energy.
Every year, around one in 6,500 children are born with severe mitochondrial diseases, which can be devastating and particularly affect tissues that have high energy demands – brain, muscle (including heart), liver and kidney and can also lead to death in early infancy.
Professor Mary Herbert of Newcastle University and Scientific Director at Newcastle Fertility Centre at Life, part of the Newcastle Hospitals NHS Foundation Trust, said:
"The work to get to this stage has been possible in large part thanks to all those women who have supported us by donating their eggs for use in research.
"We are now closer to being able to offer the option of mitochondrial donation, but the new techniques are entirely dependent on a supply of donated eggs."
Prof Alison Murdoch, Head of Newcastle Fertility Centre at Life, part of the Newcastle Hospitals NHS Foundation Trust, said:
"This is good news for progressive medicine. In a challenging moral field, it has taken scientific advances into the clinic to meet a great clinical need and Britain has showed the world how it should be done."
Women who are interested in becoming potential donors, and helping to change the lives of families affected by mitochondrial diseases should go to www.ncl.ac.uk/eggdonate.
Sharon Bernardi, who lost all seven of her children to mitochondrial disease commented:
"This is the best thing in the world that could have happened. It is such good news for affected families, like winning the lottery a thousand time over. I wish Professor Turnbull and Professor Herbert and their teams every success.
"Professor Turnbull has known me and my family for many years and I believe that being part of our story spurred him on. I am really pleased that the vote in Parliament went so well."
published on: 3 February 2015