Newcastle University team give expert insight to Scottish Ministers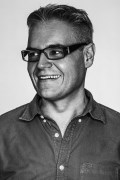 A team of Newcastle University academics are presenting their research into community experiences of sectarianism to Scottish Ministers today.
Prof Peter Hopkins (pictured), Dr Simon McKerrell and Dr Michael Richardson from the School of Geography, Politics and Sociology and the School of Arts and Cultures were part of a team of researchers asked by the Scottish Government, on behalf of the Independent Advisory Group on Tackling Sectarianism in Scotland, to report on community experiences of sectarianism across Scotland.

Working with academics from the University of Stirling, the team looked at perceptions of sectarianism in five areas across Scotland. They are presenting their findings at a conference taking place in Glasgow looking at how research is helping to shape our understanding of the nature and impact of sectarianism in modern Scotland.

Their report is one of three published today and will help the Scottish Government and other organisations to address the problem of sectarianism in Scottish society.

Some of the findings within the team's report include:
Those surveyed didn't believe sectarianism happened everywhere, but did happen at specific places and times including football matches and Loyalist and Irish Republican processions.
Gender was believed to play a big part in people's experiences of sectarianism. Men were much more likely to be the instigators, with both sexes identified as being victims.
Social media and other online environments were also places where people have experienced sectarianism.
Prof Hopkins said:
"Although some of our participants felt that sectarianism is declining, our research has shown that it still has a negative impact on people living in Scotland. For example, the people we spoke to during our study described how they were cautious about travelling to certain places, such as city centres or particular pubs, on match days or when marches and parades were taking place.

"Our research also showed that people don't tend to talk about sectarianism, and one thing communities seem to need is more open discussion about what sectarianism is and where it remains.
"Our report has contributed to the most comprehensive study yet on this issue, and I'm pleased that our findings will be used by the Advisory Group in developing their recommendations for tackling sectarianism when they publish their final report later this year."

Copies of all three reports are available here:
Scottish Social Attitudes survey 2014: Public attitudes to sectarianism in Scotland

Community Impact of Public Processions

Community Experiences of Sectarianism

published on: 20 February 2015