Volunteers wanted to take part in ground breaking new language study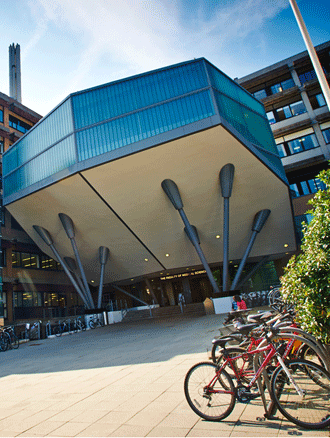 Researchers at Newcastle University are asking members of the public to help with a ground breaking study, after being awarded £1 million in funding.  
The funding, which has been awarded by the Arts and Humanities Research Council, will be used to investigate how the language used by people diagnosed with schizophrenia differs from that of people without any mental health condition.
The research team hope that the findings will help inform talk-based therapies such as Cognitive Behavioural Therapy (CBT) for the treatment of schizophrenia.
The 'Psychosis and Language Study' (PaLS) is a three year study involving researchers from Newcastle University, Durham University, University College London and Northumberland Tyne and Wear NHS Foundation Trust.
The North East team, led by Professor Douglas Turkington, Professor of Psychosocial Psychiatry at Newcastle University, are now seeking to recruit 30 volunteers who don't have any current diagnosis of mental illness and are not directly related to someone diagnosed with schizophrenia.
Prof Turkington explains: "Schizophrenia is one of the most common serious mental health conditions, and about 1 in 100 people will experience schizophrenia in their lifetime. Many are able to lead normal lives – often, as a result of having access to treatments such as CBT.
"Our research should give us a deeper understanding of language and schizophrenia. This will help us refine and develop how treatments such as CBT are used, so that more people get the support they need to reduce the impact of the condition on their life."
He added: "We've already recruited patients with schizophrenia and first-degree relatives of those with the condition to take part. We're now at the stage where we need to recruit a control group, so are really keen that anyone who is interested in taking part, and doesn't have a current diagnosis of mental illness and doesn't have a parent, child or sibling with schizophrenia, gets in touch to help us with this important study."
Participants should be available to take part in a maximum of five sessions. Each session will last 1 – 2 hours and participants will have travel expenses to the Newcastle Campus for Ageing and Vitality paid for.
Researchers are keen to hear from anyone who meets the following criteria:
• Aged 16 or over
• Lives in Northumberland, Newcastle, North Tyneside, Gateshead, South Tyneside or Sunderland
• No current mental health diagnosis
• Doesn't have a parent, sibling or child with schizophrenia
• Has not had a primary diagnosis of alcoholism or substance dependency (Individuals using alcohol, cannabis and other substances without dependence would be eligible for inclusion).
• Does not have a learning disability or severe dyslexia
• Has not had a diagnosis of pervasive developmental disorder interfering with language skills or autism with specific language impairment
• Has not had a diagnosis of a brain disease or condition (e.g. head injury, stroke, tumour and epilepsy)
Anyone who wants more information or to register interest in taking part should contact Helen Spencer by calling 0191 246 8680, or email Helen.Spencer@ncl.ac.uk
published on: 6 January 2015